Journey to Zealandia: Scientists explore 'lost continent' for climate change clues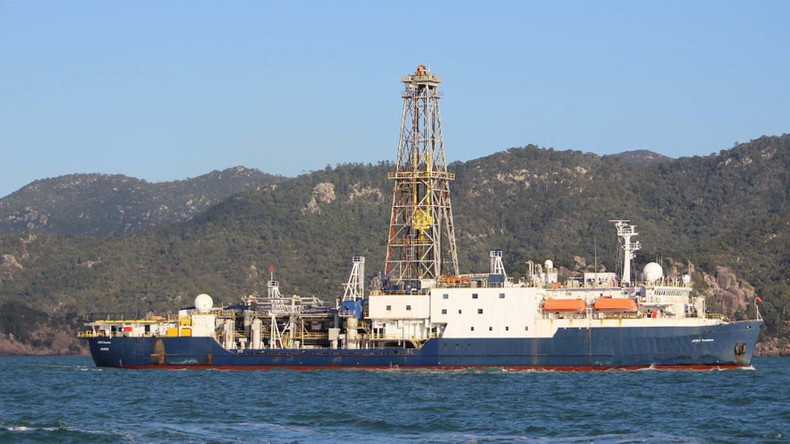 An expedition is underway in the Pacific Ocean to reveal climate change clues hidden in the rock of a 'lost continent'.
Sediment from Zealandia, a submerged landmass to the east of Australia, is to be examined by scientists in an effort to better understand climate and earth movement patterns during the Eocene period some 53 million years ago – conditions that have proved impossible to accurately explain using climate models.
Rice University scientist and expedition crew member Gerald Dickens said in a Reddit Q&A session that Zealandia could be key to finding out why the earth's surface temperature was "10-12 degrees celsius greater" during the Eocene.
"Quite simply, our community has not been able to replicate such temperatures using climate models," Dickens said.
"The most difficult early Eocene temperature records to account for are those generated from within and around New Zealand. Not only does the submerged portion of Zealandia have many early Eocene sediment sequences, but the past location and water depth of Zealandia may explain much of the data-model issues."
The continental status of Zealandia has been the source of much debate in recent times. In February, the Geological Society of America used new data to argue that the 4.9 million sq km (1.89 million sq-mile) formation should be classed as the world's eighth continent.
The 30-strong team of scientists will take samples of Zealandia from the Tasman Sea bed using the drilling ship JOIDES Resolution chartered by the International Ocean Discovery Program.
Stocked with supplies the ship disembarked from Townsville, Australia, Friday.
According to a summary of the expedition's goals, rocks from the Tasman Sea will be "analyzed for their sediment composition, microfossil components, mineral and water chemistry, and physical properties."
"The research will improve our understanding of how convergent plate boundaries form, how greenhouse climate systems work, and how and why global climate has evolved over the last 60 million years," it added.
Led by Rupert Sutherland, of Victoria University in Wellington, and Dickens, the expedition is expected to conclude in Hobart on September 26.