Daredevil divers take astounding plunge from iconic Mostar bridge (VIDEOS, PHOTOS)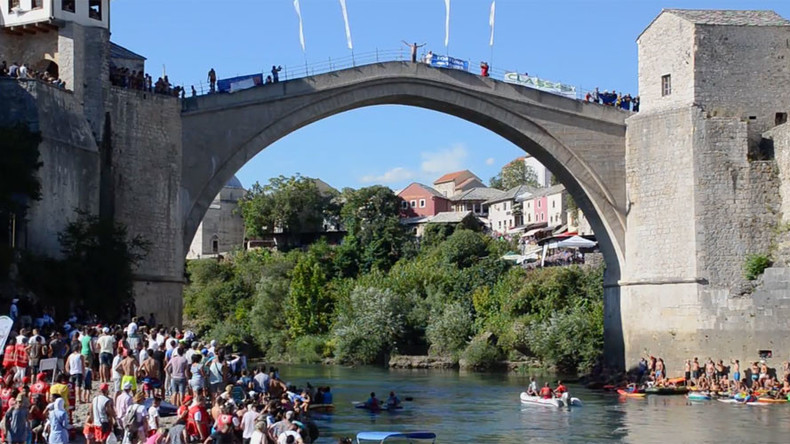 Thousands of people lined a riverbank in Mostar, Bosnia to watch daredevil divers risk belly flop injury by jumping from a 28-meter bridge.
Participants jumped into the Neretva river on Sunday from the hump-backed Stari Most bridge, which dates back to the 16th century.
Scores of adrenaline junkies paid homage to the centuries old tradition by crossing into the middle of the bridge and making the massive plunge into the waters below.
The event marked the 451st annual diving competition from the Ottoman style bridge, which had to be reconstructed after it was destroyed during the Balkan War.
Around 10,000 people are estimated to have attended Sunday's event, with many spectators posting incredible images of divers taking a leap of faith.