'She would not stop laughing': Man charged with killing wife on Alaska cruise
Published time: 28 Jul, 2017 16:44
Edited time: 29 Jul, 2017 19:50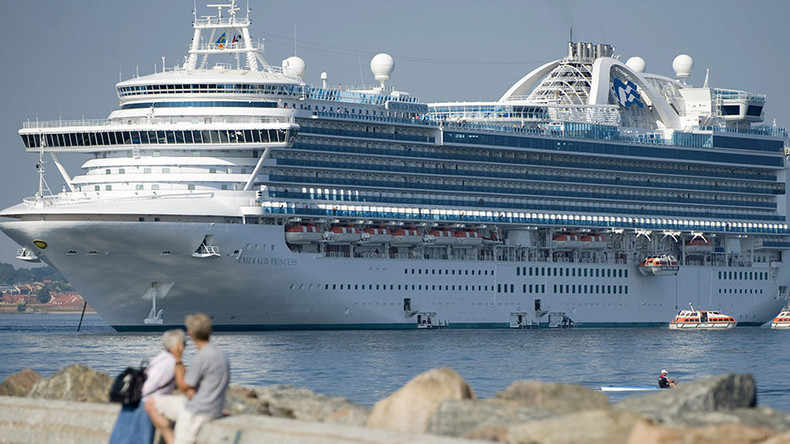 A Utah man has been charged with murder after he was discovered on Tuesday beside the body of his wife on board an Alaskan cruise ship.
Security and medical personnel aboard the Emerald Princess responded to an incident in the couple's cabin and discovered the body of 39-year-old Kristy Manzanares lying on the floor with a severe head wound.
Blood was also spread throughout the room and on multiple surfaces. Her husband, Kenneth Ray Manzanares, also 39, was beside her with blood on his hands and clothing, according to the the FBI.
READ MORE: Banker googled 'soft parts of the human skull' before killing wife with ax, court hears
One witness told investigators that Manzares dragged his wife's body toward the balcony of the ship before pulling her into the cabin by her ankles.
The witness cited by the FBI also said that when asked what had happened, Manzares replied, "She would not stop laughing at me."
Later, as Manzanares was being processed by the FBI, he said: "My life is over." He was charged with murder and made his first court appearance via video link on Thursday.
Manzanares is being held without bail and is due back in court on August 10.