Ancient kung fu school teaches girls to 'toughen up' with martial arts (RT DOCUMENTARY)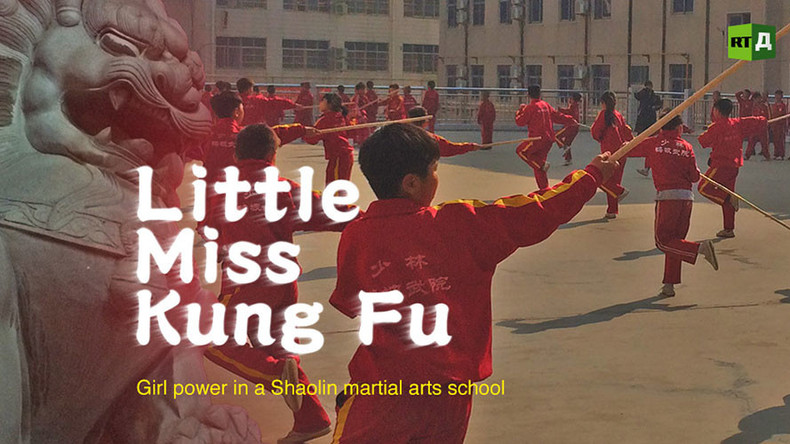 One of China's top martial art schools is now teaching girls how to train with their fists, knives, swords, and other weapons.
Shaolin Epo Wushu College in the Shaolin Mountains is among the country's top martial arts schools. Located near the famous monastery where monks have practiced kung fu for centuries, it's now home to around 8,000 students, some as young as three.
READ MORE: Sex ed classes, romantic dates set for pandas in China to prevent extinction (DOCUMENTARY)
The boarding school was once limited to male students, but now teaches girls the rigorous training regime their fathers learned for generations before them.
The girls practice in the same Spartan conditions as their male counterparts, and all children are encouraged to 'toughen up' with modest dinners and once-a-week parental visits.
Students are expected to pass each exam in order to keep their place in the prestigious school, and boys and girls alike are tested at the same level.
READ MORE: Kung fu boxing: Woman wows internet with fast packing skills (VIDEO)
"The bar is set high and there are no allowances for any who fall behind," said director Aleksandr Panov. "So, despite the hurdles along the way and the unrelenting schedule, every girl soldiers on, determined to make her parents, teachers and country proud"
'Little Miss Kung Fu' premiers on RT on July 24.