Dali's mustache intact after 28 years in a tomb – embalmer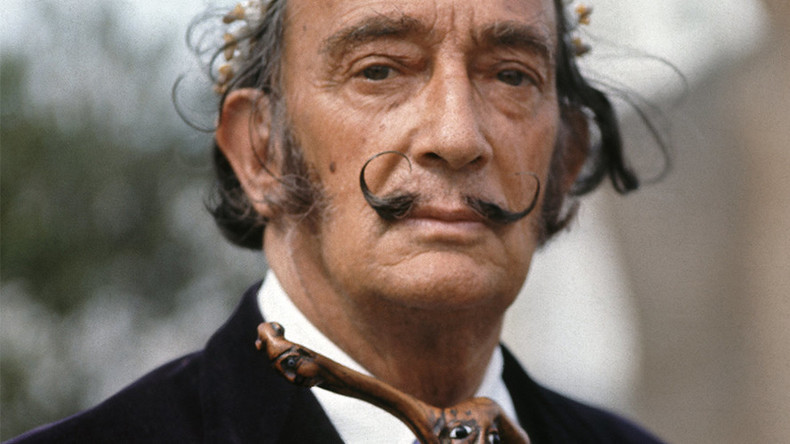 The embalmer who tended to the body of legendary surrealist Salvador Dali's following the artist's death in 1989 has claimed that the Spaniard's trademark upturned mustache remains intact after nearly 30 years in a tomb.
Dali's body was exhumed Thursday, from the crypt he famously designed for himself, to settle a long-running paternity case.
Fortune teller Maria Pilar Abel, 61, has claimed for decades she is the only child fathered by Dali. "The only thing I'm missing is the mustache," she previously told El Mundo in an interview.
Experts removed hair, nail and bone samples from his body to carry out DNA tests. Abel alleges that her mother had a hidden affair with the painter in 1955.
If the paternity test proves positive, Abel can use his surname and claim part of his estate.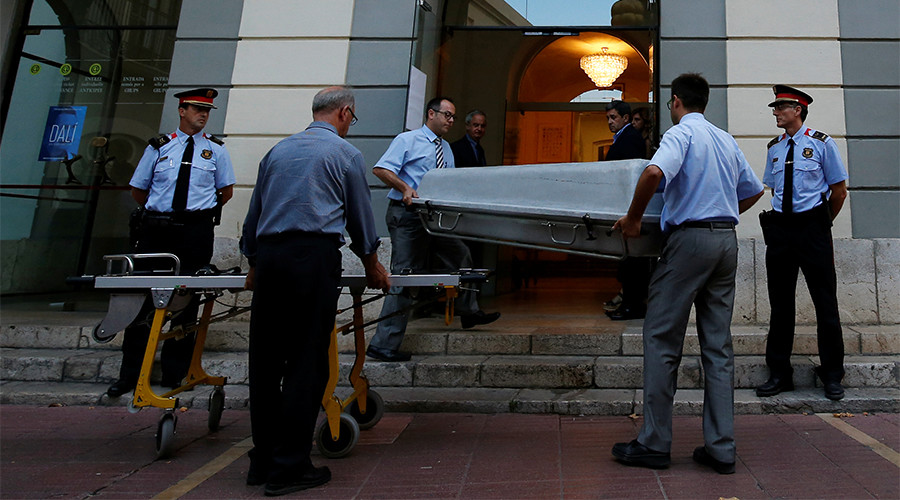 Following the exhumation, the embalmer, Narcís Bardalet, made the claim about Dali's trademark mustache.
"His mustache is still intact, [at] 10 past 10 [like the hands of a clock], just as he liked it. It's a miracle," Bardalet said in an interview with Catalan radio station RAC1.
"When it was removed, I was delighted to see his mustache was intact, I was quite moved. You could also see his hair."
The embalmer added that Dali's body was like that of a mummy and that it was so hard that forensic experts had to use an electric saw to cut off bone samples. He further predicted that the mustache would be around for quite some time.
"The mustache is still there and will be for centuries," he said.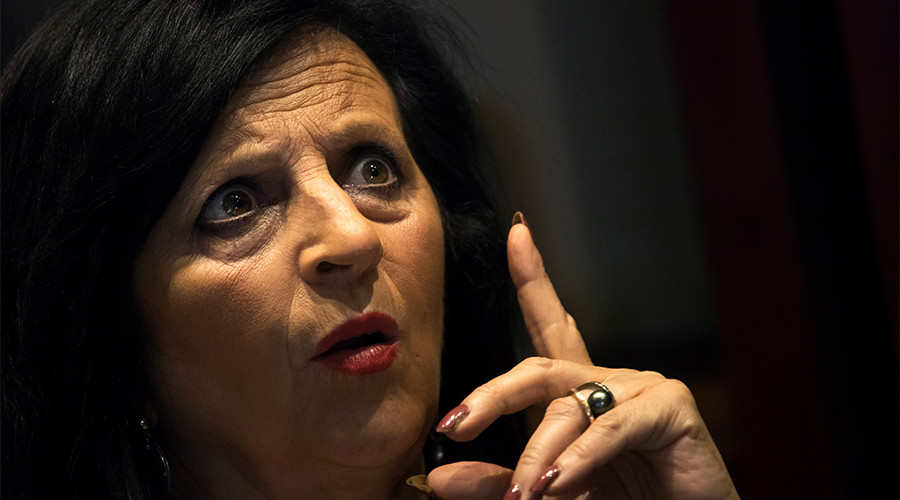 This is the third time a paternity test has been carried out to determine if Abel is indeed Dali's only child.
The first paternity test was conducted in Madrid in 2007 using skin cells stuck to a plaster mould of the painter's face made shortly after his death.
The second test was carried out in Paris in 2007 at the office of Robert Descharnes, a former colleague and biographer of Dali's. Descharnes used other genetic material he had belonging to the painter to make a comparison with the previous test.
The fortune teller, born in Figueres in 1956, alleges that the Catalan painter is her father, having met her biological mother while working for a family in the town of Cadaqués.