New crack found in Antarctica ice shelf after 1 trillion ton iceberg breaks free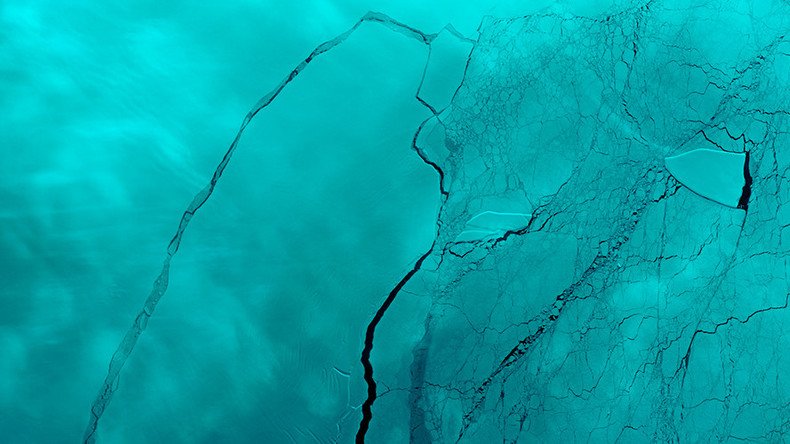 An ice shelf in Antarctica is already showing a new crack, just a week after an iceberg dramatically broke free from the structure, according to researchers.
The new rift was spotted by scientists from Project MIDAS who have been closely monitoring the Larsen C ice shelf and who first detected the calving of iceberg A68, which broke free last week.
The crack was found using Sentinel-1 interferometry data gathered Tuesday, researchers wrote in a Project MIDAS statement.
"A new rift appears to be extending northwards… and may result in further ice shelf area loss," the statement reads.
"We see a new short feature of around 6 kilometers (3.7 miles) heading north from the complex region of cracks that formed just before the iceberg broke away," said Adrian Luckman, a professor of glaciology at Swansea University, who is leading the MIDAS research, as quoted by Deutsche Welle.
The researchers said although the split will likely turn towards the shelf's edge, there is a risk that it will continue on to Bawden Ice Rise, which it describes as a "crucial point of stabilization for Larsen C Ice Shelf."
However, Luckman said, there is "no cause for concern" yet, as the tip of the crack is currently stuck in a suture zone – a region of softer ice – and is unlikely to be spreading for some time.
It comes just a week after the one trillion ton 6,000 square kilometer (2,200 square mile) A68 iceberg broke away from the Larsen C ice shelf. The iceberg, the size of the US state of Delaware, was one of the largest to ever be recorded. The departure of the iceberg from Larsen C has left the ice shelf 12 percent smaller in area.
Although the fissure which caused the iceberg to break free from Larsen C had been visible since the 1980s, A68 only began breaking free in January 2017. It is now adrift in the Weddell Sea.
Many have speculated whether human-induced climate change caused A68 to break-off from the ice shelf, although MIDAS researcher Bryn Hubbard, director of the center of glaciology at Aberystwyth University, said it's impossible to tell.
"Asking if it's linked to global warming is a bit like asking if a given storm surge, or a given warm week, is linked to global warming," he said, according to Deutsche Welle. He added that a definitive answer cannot be given because icebergs breaking from ice shelves is a "completely normal process."
You can share this story on social media: