Astounding satellite images show mega iceberg from Larsen C breaking up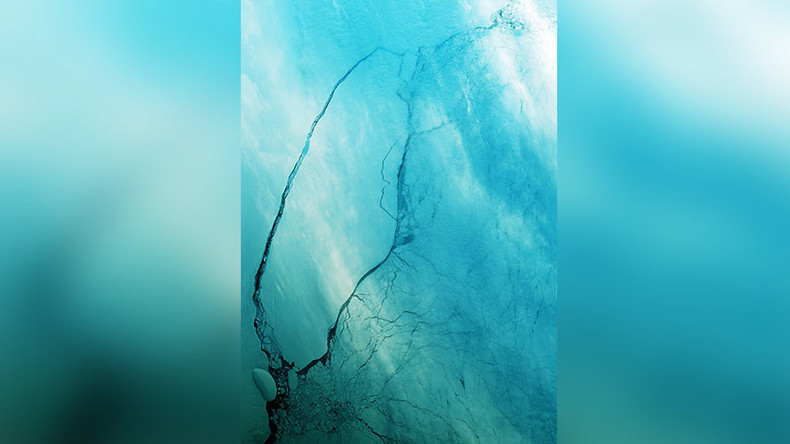 Newly-released satellite imagery shows how massive cracks are now developing in the iceberg which recently broke from Antarctica's Larsen C ice shelf.
The iceberg, dubbed A68 by the US National Ice Center, calved last week when a year of rapid warming resulted in a 1.1-billion-ton mass – four times the size of Greater London – breaking off the continental shelf.
READ MORE: 1 trillion ton iceberg breaks free from Antarctica (PHOTOS, VIDEOS)
Exclusive satellite imagery from Deimos Imaging, an UrtheCast company, reveals A68 is now breaking up into several smaller icebergs in the north and east.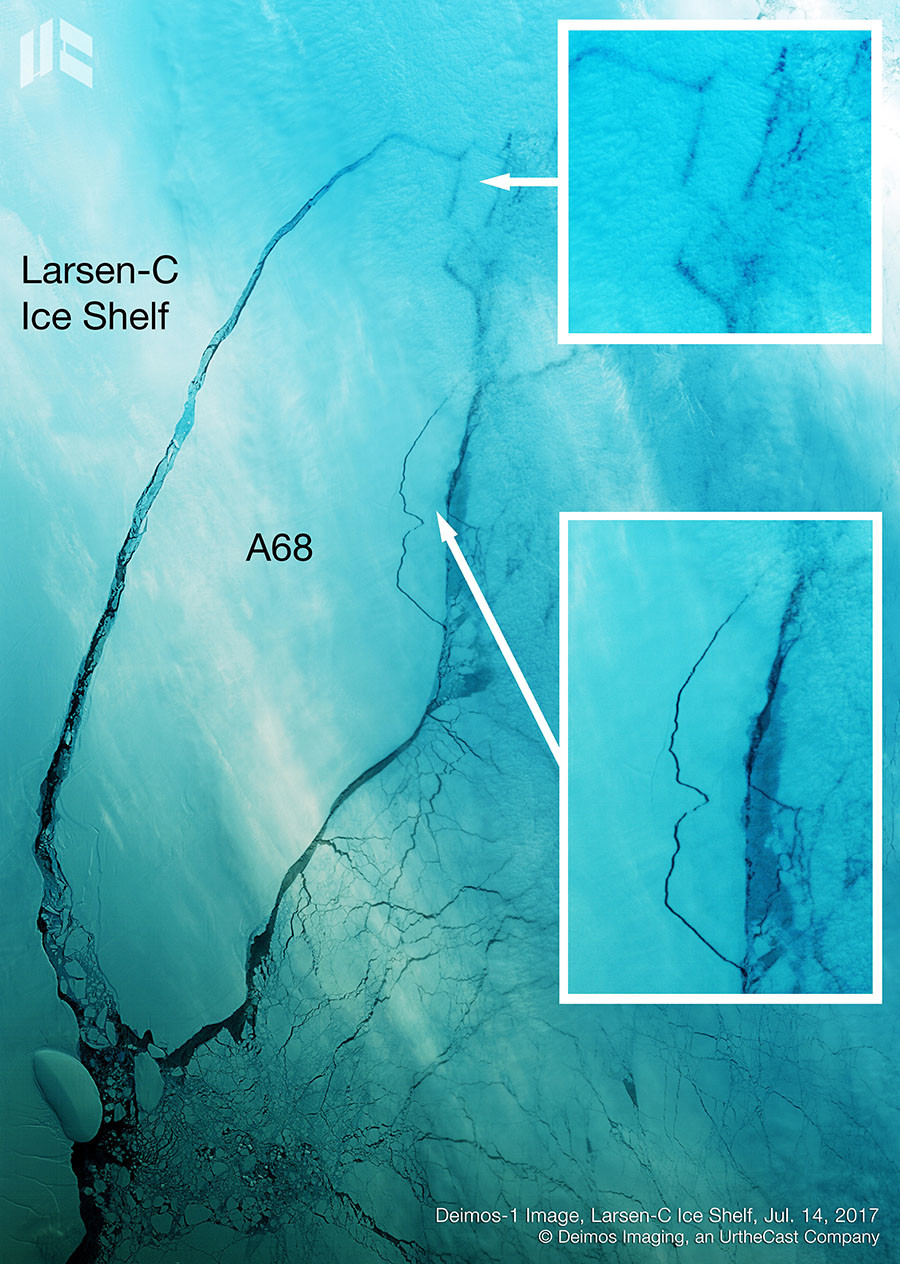 Experts have warned that further breaks could affect maritime traffic when the iceberg and its various offshoots move north into the Southern Ocean.
Dr Anna Hogg, a Living Planet Fellow at the European Space Agency and researcher at the University of Leeds, said: "Whole or in pieces, ocean currents could drag it north, even as far as the Falkland Islands. If so it could pose a hazard for ships in Drake Passage."
Scientists are split over whether the event is the effect of global warming.
Dr Martin O'Leary, a glaciologist at the University of Swansea, said the calving was "a natural event" and he was "not aware of any link to human-induced climate change."
However, Eric Rignot, a scientist at NASA's Jet Propulsion Laboratory, disagrees with that assessment.
"To me, it's an unequivocal signature of the impact of climate change on Larsen C," he said. "This is not a natural cycle. This is the response of the system to a warmer climate from the top and from the bottom. Nothing else can cause this."
READ MORE: Imminent birth of vast iceberg threatens to 'fundamentally change' Antarctic
Average temperatures on the west side of Antarctica have risen nearly 5 degrees Fahrenheit since 1950 – multiple times faster than the rest of the planet. Winters have warmed by up to 9 degrees while sea ice forms just four months a year, according to National Geographic.