New Zealand gangs launch 'fight club' to tackle violence
Published time: 19 Jul, 2017 14:38
Edited time: 18 Apr, 2018 13:57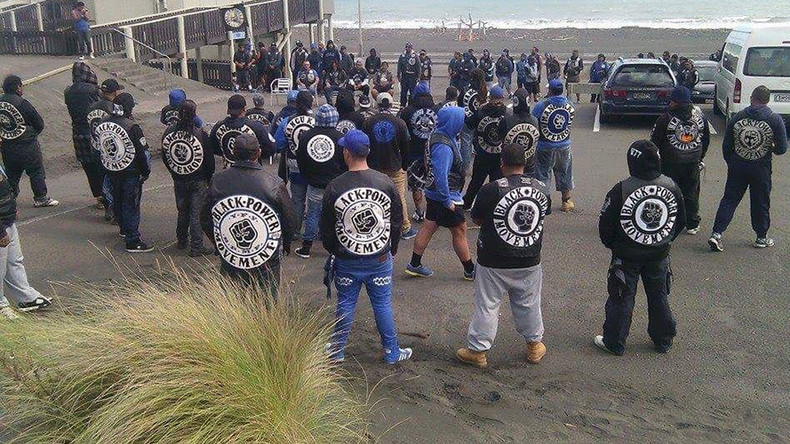 Gangs in New Zealand have come up with a novel way to curb violence, with members deciding to settle their differences with their own 'fight club'.
Developed as a response to a spate of gang-related murders which left four people dead in the area in 2016, the inaugural event will be held on Saturday, July 22, in Northland, on the country's North Island.
Up to 60 members from some of the country's most notorious gangs, including the Mongrel Mob, Head Hunters, Nomads and Black Power, will channel their inner Tyler Durden during the 'Keep it in the Ring' event at the Whangarei community center.
During an interview with Maori Television, former gang member-turned-social worker, Toko Hoterene, said the event hopes to bring an end to the violence on the streets.
"What's a black eye and a broken nose or a few missing teeth compared to a bullet in the head or a bullet in the chest?" he said. "We want our kids to be happy. So this is the reason why we're coming together."
Mongrel Mob president 'Smashdog' echoed Hoterene's sentiments, telling the station that "it's about time" something was done. "We've just had enough," he said.
Twenty fights are scheduled for Saturday's event and Hoterene says there's a lot of nervous energy and excitement building.
"Everybody is anxious, we're a bit nervous, my guys that are training with me they're looking forward to it," Hoterene said. "They are first time fighters, even myself I still get a bit jittery when I get there and it's action time. So we're looking forward to keeping it in the ring."
READ MORE: Feds arrest dozens of MS-13 gang members in 40+ raids across Los Angeles
It's expected that 250 people will attend, with 25 ten-person tables being sold for $1,500 each.
Local police are aware of the event and said that a heightened security presence will be in place on the night.