Feds arrest dozens of MS-13 gang members in 40+ raids across Los Angeles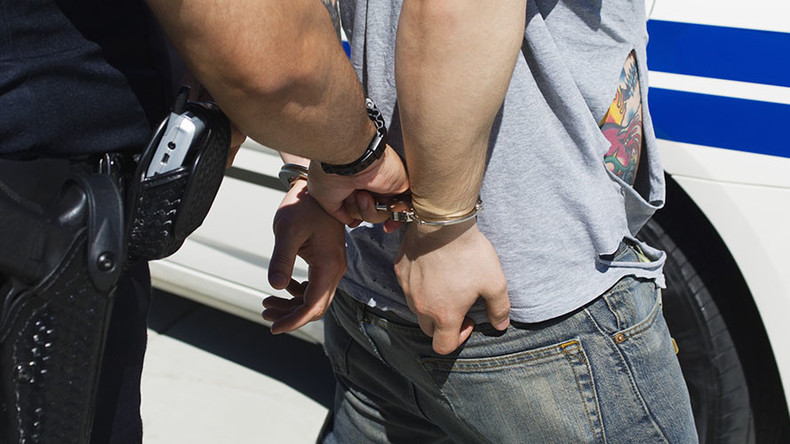 Hundreds of federal and local law enforcement officers, in pre-dawn simultaneous raids, stormed homes and storefronts in Los Angeles, arresting dozens of people with alleged high-ranking leadership roles in the MS-13 gang.
The raids kicked off just before 4:00am Wednesday as roughly 1,000 officers from agencies including the FBI, DEA, LAPD, the Bureau of Alcohol, Tobacco Firearms and Explosives (ATF) and ICE hoped to catch suspects off guard as part of a years-long racketeering investigation, according to the Los Angeles Times.
"Today we disrupted this gang's command and control," said Eric Harden, the special agent in charge of the ATF's Los Angeles field division, according to CNN. "We believe the most impact is made by targeting the mid-to-upper-level hierarchy of the gang and removing them."
"Once removed, it causes a disorganization of the gang, where it suppresses their activity for an extensive amount of time until another leader is developed or steps up."
Federal agents said the probe, which began three years ago under the Obama administration and when James Comey was FBI director, targeted the leadership and the most violent members of MS-13, and the gang's link to the Mexican mafia.
"This gang is responsible for murders – both of rival gangsters and innocent bystanders – as well as drug dealing and extortion in many communities in the Los Angeles area," said Acting United States Attorney Sandra R. Brown in a statement.
"With thousands of members here in the Southland, the gang's power is widespread – power which it maintains with severe acts of violence. Today's charges and arrests, however, will deal a critical blow to the top leadership of this criminal organization and will significantly improve safety in neighborhoods across this region."
MS-13 is said to make money from extortions, kidnappings, drug and weapons trafficking and human trafficking, the ATF said.
Harden has faced off with MS-13 for decades, dating back to his days as a street agent.
"They've been here since the '80s and have thrived to this date," said Harden. "They're a transnational or international gang. Their level of brutality is extreme and high, similar to what we read about and hear with the drug-trafficking cartels in Mexico."
MS-13 began in Los Angeles in the 1980s, when El Salvadorians flooded into the United States as their country was in the midst of a civil war. The United States contributed to the El Salvador conflict by providing large amounts of military aid to the government during the Carter and Reagan administrations. The gang's offshoot in Central America took hold when many of its members were deported.

ABC News reported there are currently about 800 known MS-13 members in the city, down from a peak of about 1,200 in recent years.
More than half of the 44 arrested are undocumented, acting US Attorney Sandra Brown said.
Los Angeles is the US base for MS-13, which has tens of thousands of members worldwide. Authorities claim the gang as among the largest criminal organizations in the US. MS-13 is active in 40 US states, plus the District of Columbia.
The suspects face a wide range of charges, including federal racketeering and narcotics conspiracy. If convicted, Brown said, most of those arrested Wednesday could face decades in federal prison – and three could face the death penalty.
You can share this story on social media: