Skateboarders clash with San Fran police after rider bodychecked into squad car (VIDEO & PHOTOS)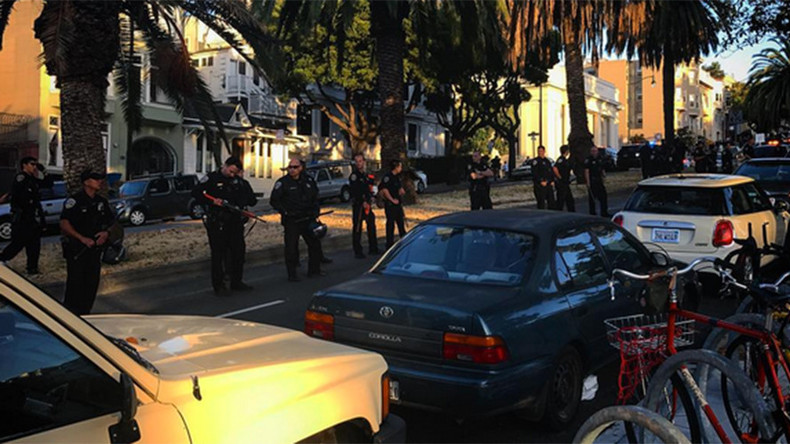 Skateboarders clashed with police at San Francisco's Dolores Park on Tuesday after a skater appeared to be dangerously taken down by a police officer. Video of the incident showed the high-speed skater smashing into a police car after an officer pushes him.
The incident happened after police turned up at an event known as The Hill Bomb, an annual competition in which skaters race down a steep hill, reported Hoodline. Video of the event, which runs without a permit, shows a heavy police presence lining the route.
Following the clash between a skater and an officer, tension rose at the event, according to reports on Twitter and Instagram, with bottles thrown into the crowd and reports of police firing beanbags.
A tweet from police asked the public to avoid the area following the clashes.
An officer can be seen carrying a shotgun at the event in a video posted to Twitter by Joel Hamill. A voice can be heard saying "they are filming you," seemingly warning the officer.
RT.com reached out to uploaders of content from the incident but have yet to receive a response.
One competitor at the event was filmed suffering a severe fall. He was seen unconscious, lying on the ground and in need of medical attention.