Rise of Trollpikken! Norway re-erects 'troll penis' rock (VIDEO, PHOTOS)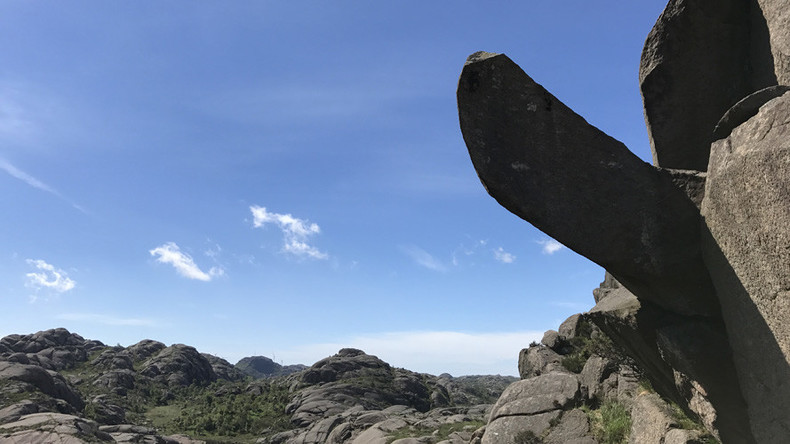 Work is almost complete to re-erect a giant penis-shaped rock in Norway's southern Rogaland county – cue crude guffaws about winches, scaffolds and the hard labor of many men.
READ MORE: Norwegians raise cash to restore penis-shaped rock destroyed by vandals
The people of Norway donated around 227,000 kroner ($27,000) via a crowdfunding website to reattach the rocky appendage to the cliff face after vandals dismembered it late last month.
Pictures posted to the rock's various social media fan pages show 'Trollpikken' – which literally translates as 'troll penis' – being mounted to the cliff.
A police investigation was launched last month after the rock was said to have been found on an adjacent hiking trail with holes intentionally drilled in its base. If caught, the vandals reportedly face up to one year in prison.
At the time, local contractor Sverre Gartpestad told a TV station that his company had "the Viagra it takes" to reattach the rock using a helicopter.
Gartpestad's idea proved complicated, however. The mounting, which involves the use of 33ft scaffolding, iron rods, glue and cement, is now coming to an end after 35 hours.
Around 30,000 people reportedly tuned in to watch the restoration works on a live stream, according to Norwegian newspaper Dalane Tidende.
Those looking to catch a glimpse of the phallic-looking formation will have to wait, however. The cement and glue used to bind it to the cliff will not be dry for another week.