Norwegians raise cash to restore penis-shaped rock destroyed by vandals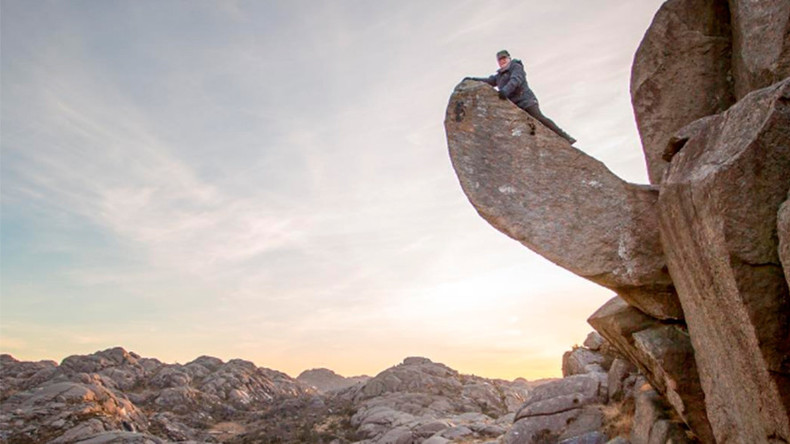 Norwegians are hoping to raise €20,000 to re-erect a penis-shaped rock felled on Saturday in what experts believe was an attack by vandals.
Joggers on Saturday discovered the damaged rock formation, known as "Trollpikken," in the Eigersund region of Norway.
The popular tourist attraction had seemingly been separated from the larger rock it jutted out from. Experts noted that holes had been drilled in the rock.
A crowdfunding campaign has been launched to restore Trollpikken to its former proud standing. Almost 700 people have so far donated nearly 115,000 Norwegian Krone (€12,160), out of a targeted 200,000 Krone, to repair the phallus-shaped rock.
UNESCO geologist Pål Thjømøe told Norwegian daily VG that because Trollpikken was removed in a clean cut, it should be possible to restore the rock, estimating that once funds have been raised restoration work will take about two weeks.
Bjarne Sigve Kverneland, one of the joggers who found the fallen rock, said: "This is crime and totally unacceptable."
"This is terribly sad and I am dumbfounded that anyone could do such a thing," Kjetil Bentsen, the activist behind the crowdfunding campaign, told Norwegian state media NKR.
Police investigating the suspected vandalism are hoping for tips from the public to find those responsible. If caught, the perpetrators could face up to one year in prison for the crime of environmental vandalism.