Ladies first: Polish first lady 'snubs' Trump handshake for Melania (VIDEO & POLL)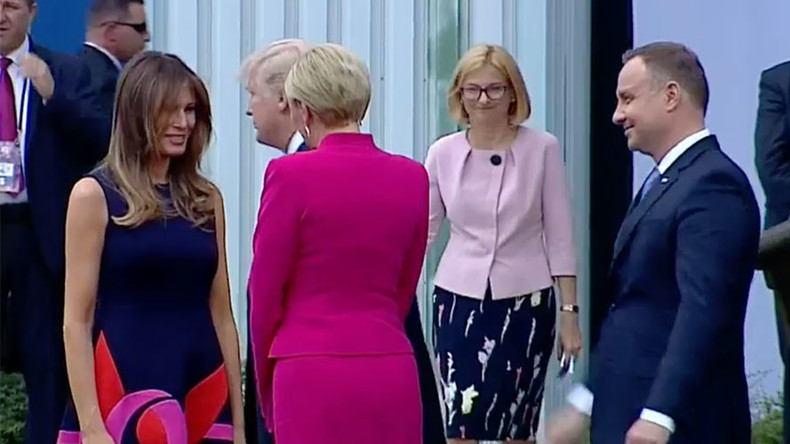 Was it a snub or completely innocent? Poland's first-lady Agata Kornhauser-Duda's delayed handshake with Donald Trump has got online tongues wagging, with her preference to meet Melania first being described as a snub.
Trump was in Warsaw Thursday where he met with Poland's president Andrzej Duda and his wife who seemingly ignored Trump's outstretched hand in favor of Melania's.
After an uncomfortable few seconds, a visibly surprised Trump was greeted by the first lady of Poland.
The BBC described the incident as Trump being "inadvertently snubbed" but is this the case? Or was there no undertones attached?
Handshakes with Trump gained notoriety after French president Emmanuel Macron revealed his infamously long grip with the US president was not accidental.
READ MORE: 'Moment of truth': Macron admits Trump handshake 'wasn't innocent' (VIDEO)
Tell us what you think? Was the Polish first lady snubbing Trump or is it all overblown?