'Wrecking ball' motorcyclist obliterates wall in horrifying high-speed smash (VIDEO)
Published time: 4 Jul, 2017 16:47
Edited time: 5 Jul, 2017 07:42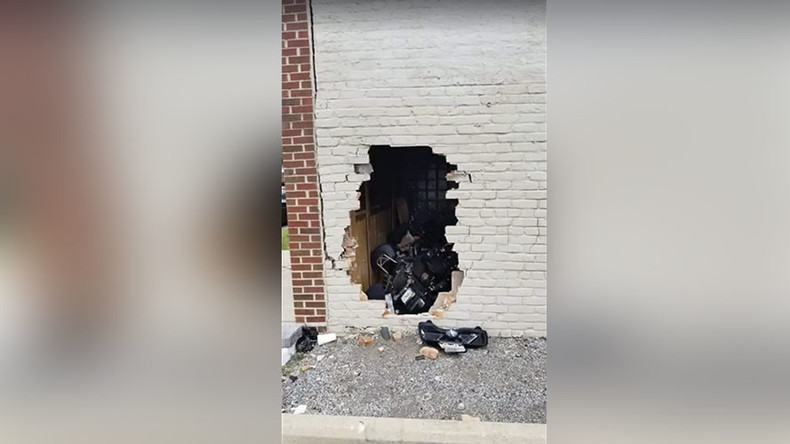 A motorcyclist left a hole in the wall that would make Super Mario proud after his bike malfunctioned in spectacular fashion. The unidentified – and relatively unscathed – driver has earned the name 'Wrecking Ball' thanks to the horror crash in Michigan.
A video of the crash, released by Allen Park Police on Monday, shows the bike hurtling into the wall at breakneck speed, knocking down the bricks as if they were Lego.
"We are told by his friends that they have changed his name to, wrecking ball. Glad he is OK and whoa what a video," the police said on Facebook.
The crash was blamed on a "mechanical malfunction" after the driver escaped with only "some" broken bones. Despite the fact the accident occurred only a couple of weeks ago, the driver managed to walk into the police station on Monday to pick up what was left of his motorcycle.