'It just exploded': Whipped cream canister injures mother
Published time: 3 Jul, 2017 15:06
Edited time: 4 Jul, 2017 13:41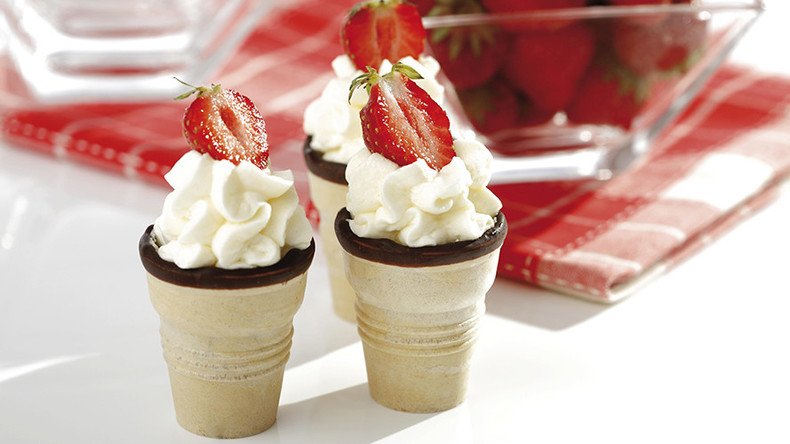 Just two weeks after popular French fitness blogger Rebecca Burger was killed when a whipped cream dispenser exploded, a similar incident has left a French mom injured.
The unnamed mother in the small town of Trémery, in the east of the country, was reportedly injured when a whipped cream dispenser exploded while she was making dessert at her four-year-old daughter's birthday party.
The woman suffered an injury to her leg as a result of the explosion. "I shook the bottle and then it just exploded," the victim told local radio, as cited by The Local.
"At the time, I did not understand what was going on and did not feel anything. It was only when I saw the blood I realized."
"It was terrible, the lid was gone and the cannister was lodged in the ceiling. When I saw the 15cm hole that it made, I thought if I had been hit it in the head, I would have been finished," she added.
Such accidents are not uncommon in France, with consumer group 60 millions saying it has recorded more than 60 cream dispenser accidents in seven years, ranging from small cuts to bone fractures and, in one case, the loss of an eye.
The most serious incident, however, resulted in the death of Instagram fitness blogger Rebecca Burger. The 33 year old was fatally injured when a dispenser's siphon violently struck her in the chest after the gas capsule exploded, causing her to suffer a cardiac arrest.
Her family used Burger's popular Instagram account to warn her 168,000 followers of the potential risks of defective dispensers.
An image of a similar siphon was posted with the accompanying caption: "Do not use this type of utensil. Tens of thousands of defective devices are still in circulation."