Boaty McBoatface returns from Antarctic with 'massive amounts' of climate change data (VIDEO)
Published time: 29 Jun, 2017 16:11
Edited time: 26 Mar, 2018 15:45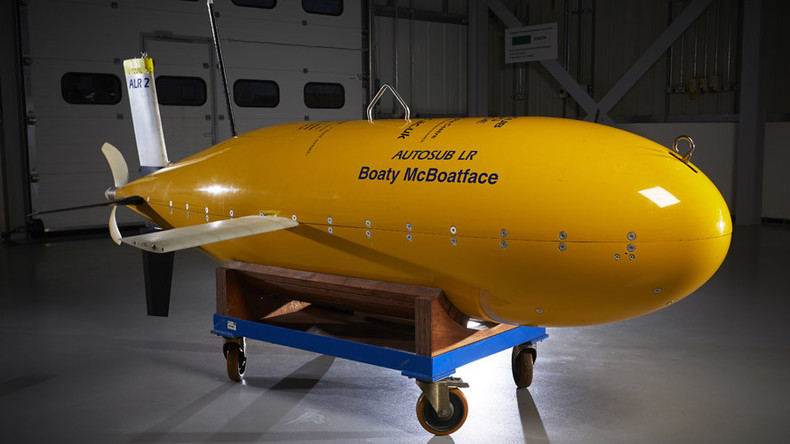 The research vessel dubbed 'Boaty McBoatface' has emerged from the depths of the Antarctic with a treasure trove of fresh data for studying deep-sea warming.
The robot sub returned from its first expedition in Orkney Passage, a region of the Southern Ocean roughly 500 miles from the Antarctic Peninsula.
"We have been able to collect massive amounts of data that we have never been able to capture before due to the way Boaty is able to move underwater," Professor Alberto Naveira Garabato from the University of Southampton said.
"Up until now we have only been able to take measurements from a fixed point, but now, we are able to obtain a much more detailed picture of what is happening in this very important underwater landscape."
McBoatface completed three missions during the expedition, the longest lasting three days, travelling more than 180km (110 miles) and plunging to nearly 4,000 meters (13,000ft), a depth inaccessible to humans.
Data was collected on temperature, speed of water flow and underwater turbulence rates. The information will now be studied by scientists to better understand the complex process of ocean mixing and how it affects climate change.
The research team from the University of Southampton created an animated fly-through of the Orkney Passage to visualise Boaty's journey.
Researchers used a combination of specialized instruments including those deployed from the ship, as well as instruments moored to the seafloor and measurements made by Boaty.
The robotic submersible got its name after Boaty McBoatface won a landslide public vote to name a British polar research ship last year. Embarrassed by the results, officials decided to instead name the ship 'RRS Sir David Attenborough', in honor of the British wildlife broadcaster.
READ MORE: 'Boaty McBoatface' finally under construction with help from David Attenborough
The yellow submarine was then given the Boaty moniker as a compromise after public outcry that the vote was ignored.