Droopy Mastiff crowned 2017 world's ugliest dog (PHOTOS, VIDEO)
Published time: 25 Jun, 2017 00:55
A huge, saggy Neapolitan Mastiff has been crowned the 'World's Ugliest Dog' at the 26th annual contest in Petaluma, California.
The 3-year-old, 125-pound hound named Martha was crowned top dog out of 14 worthy entrants, winning $1,500, a trophy and a trip to New York for "media appearances".
The aesthetically-challenged pups are judged on their unusual attributes, audience reaction and first impressions.
"If you have a dog that is more beautiful on the inside than the outside, then this "beauty" contest is for you," read the contest's poster.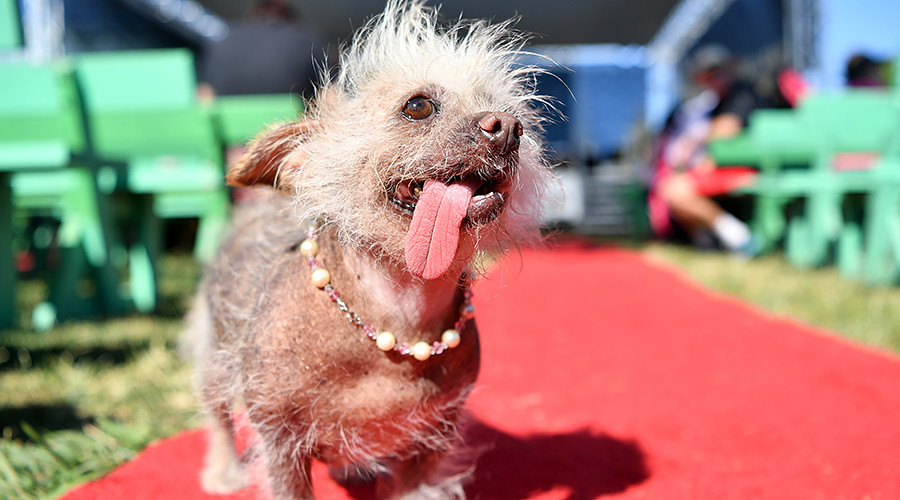 READ MORE: Indian school book's shocking kitten experiment horrifies internet
Second place went to a 16-year-old Brussels Giffon-pug mix named Moe.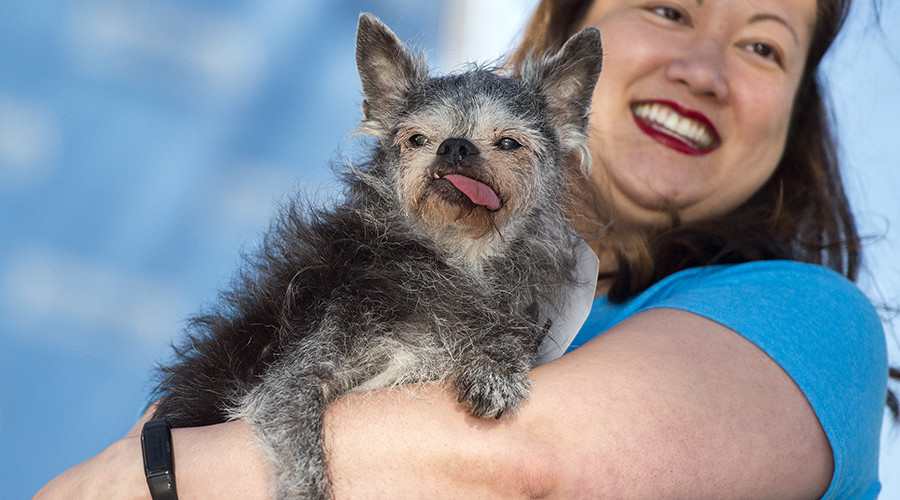 "We're proud to celebrate all dogs and pets by showing that no matter their imperfections, they are adoptable, lovable and a great addition to any family," said Erin Post, CEO of the Sonoma-Marin Fair.
The content aims to raise awareness for the adoption of dogs "no matter their physical distractions," according to the fair's website. "And the dogs certainly seem to enjoy the adoration of the fans."