NASA cloud making rocket grounded for 10th time because of... clouds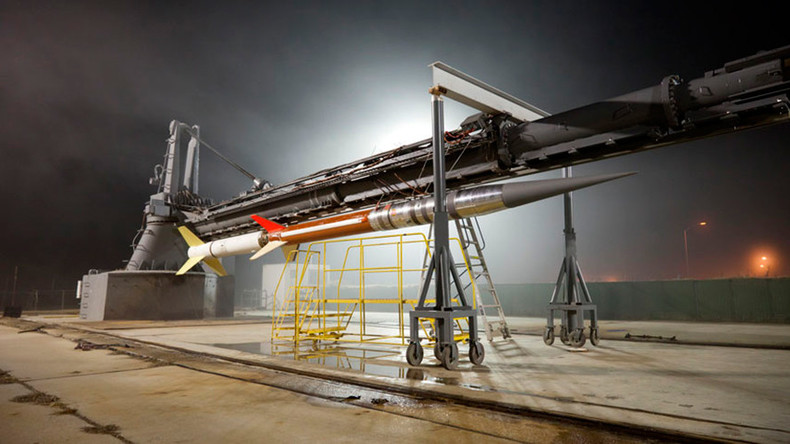 Sometimes in life, the sun just doesn't shine on you and that's pretty much every day for a NASA rocket trying to blast out of Wallops Flight Facility in Virginia, as adverse weather means it has just been delayed for the tenth time.
Having suffered nine previous launch delays, the NASA Terrier-Improved Malemute sounding rocket was supposed to eventually take off Saturday. However, the day before the launch, NASA, once again, announced that it would have to be delayed because of unsuitable weather conditions.
"The launch of the NASA Terrier-Improved Malemute sounding rocket scheduled for Saturday, June 24, has been postponed due to expected cloudiness in the region," NASA said in a statement.
UPDATE:(Friday, 6/23): 6/24 Artificial Cloud Rocket Launch Postponed due to expected cloudiness. New launch date has not been determined. pic.twitter.com/ooYNgiIIuD

— NASA Wallops (@NASA_Wallops) June 24, 2017
Clear skies are required for scientists to view the colorful clouds of vapor that will be deployed by the rocket during the flight.
A new launch date has not been determined, the space agency confirmed.
This marks the tenth postponement of the long delayed mission. NASA has been trying to launch the rocket since May 31, with no success.
Reasons for canceling the launch have included high winds, thunderstorms, cloud cover and boats in the hazard area. When it eventually takes off, the total flight time for the mission is expected to be about 8 minutes.
NASA say the goal of the mission is to test a new deployment method for the clouds. Studying the clouds' interactions will help support studies of the ionosphere and aurora.
The vapor tracers are expected to be visible from New York to North Carolina and westward to Charlottesville, Virginia.