Ancient human remains discovered at site of 7,000yo village (PHOTO)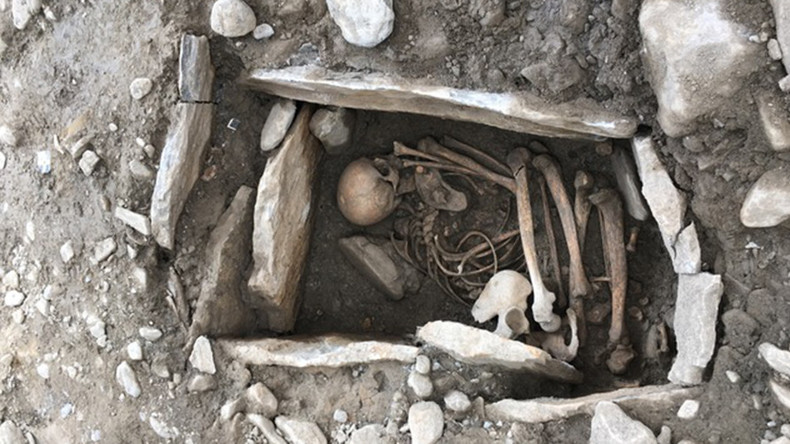 Archaeologists have discovered the human remains of Swiss villagers dating back to 5,500BC.
The remains were unearthed during construction work of the Arsenaux Cultural Center in Sion, Switzerland, according to a statement from Valais authorities Thursday.
Graves and vestiges of houses dating back to the Neolithic period were uncovered at the site, leading archaeologists to believe it was once home to the human occupants of an ancient village.
Building work on the site, which was intended to be the city's new center for archives, has been suspended until September so archaeologists can fully excavate the grounds.
"Given the importance of the plot to be investigated, it was decided to search the most recent and better documented occupations in order to focus on the remains of the early Neolithic period (5500-4800 BC)," read the statement.
Researchers hope the vast array of remains will shed some much-needed light on the "very poorly known period" when the first farmers arrived in Valais from Italy.
"This construction site offers the rare opportunity to clear the vestiges on a surface large enough to observe the development and organization of these first villages," the Valais Buildings, Monuments and Archaeology department said.
READ MORE: Human remains found in Korean palace may have been sacrificed to please ancient gods (PHOTOS)
Construction work on the Arsenaux center is scheduled to resume at the end of summer "unless an exceptional discovery inscribing the capital of Valais in the archeological sites of national importance justifies an additional delay," according to the statement.