Ancestors of ancient Egyptians came from Europe and Middle East, says study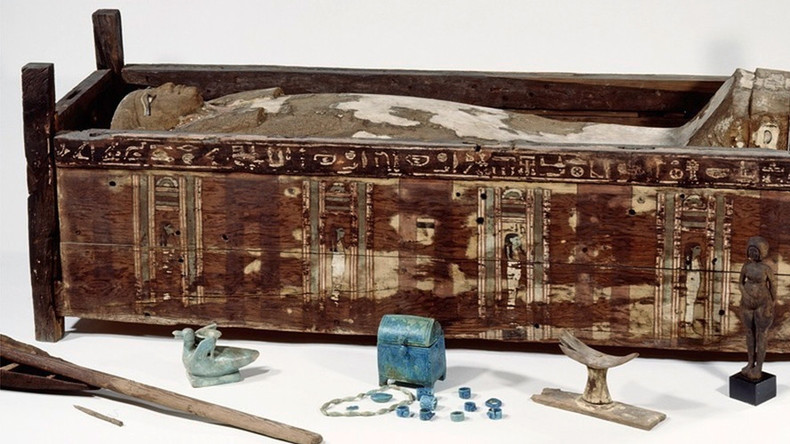 Ancient Egyptians were more closely related to people from the Middle East and Europe than those from Central Africa, according to a genetic analysis of mummies' DNA.
A team of international scientists from the University of Tuebingen and the Max Planck Institute for the Science of Human History in Germany analyzed the DNA of 90 Egyptian mummies dating from approximately 1400 BCE to 400 CE.
Amazingly, the team's findings revealed that the mummies' closest kin were ancient farmers from the Levant – a historical term for a large geographic area in the eastern Mediterranean that includes Israel and Jordan.
The study, published in Nature, also claims that ancient Egyptians were closely related to Neolithic populations from the Anatolian Peninsula, an area made up of the majority of modern-day Turkey and Europe.
"The genetics of the Abusir el-Meleq community did not undergo any major shifts during the 1,300-year timespan we studied, suggesting that the population remained, genetically, relatively unaffected by foreign conquest and rule," said Wolfgang Haak, from the Max Planck Institutes.
What is perhaps even more interesting is the revelation that modern Egyptians are closer to sub-Saharan African populations than their ancient counterparts, a finding which Stephan Schiffels of the Max Planck Institutes believes was caused by "an increase in Sub-Saharan African gene flow into Egypt within the last 1,500 years."
The research cited improved mobility down the Nile River, increased long-distance trade between sub-Saharan Africa and Egypt, and the trans-Saharan slave trade that began around 1,300 years ago.
Some 151 mummified remains were initially sampled from the archaeological site of Abusir el-Meleq, along the Nile River in Middle Egypt.
Mitochondrial genomes, DNA passed from mother to child, were recovered from 90 mummies while rare genome-wide datasets, the DNA of both parents, were acquired from three mummies.
Acquisition of detailed nuclear DNA has traditionally been difficult due to contamination issues. For this study, researchers carefully screened the DNA to rule out contamination from anyone who had handled the mummies since their excavation a century ago.