17 mostly intact mummies discovered in Egyptian necropolis (PHOTOS)
Egyptian archaeologists have discovered catacombs in the country's Minya province, which they say contain at least 17 mostly intact mummies.
"We found catacombs containing a number of mummies," Cairo University Professor Salah al-Kholi, who headed the mission in the Minya province, 250 kilometers south of Cairo, said, as cited by AFP.
The ancient burial site in the Touna el-Gabal district of the province was found using radar at a depth of eight meters by the Cairo University students last year.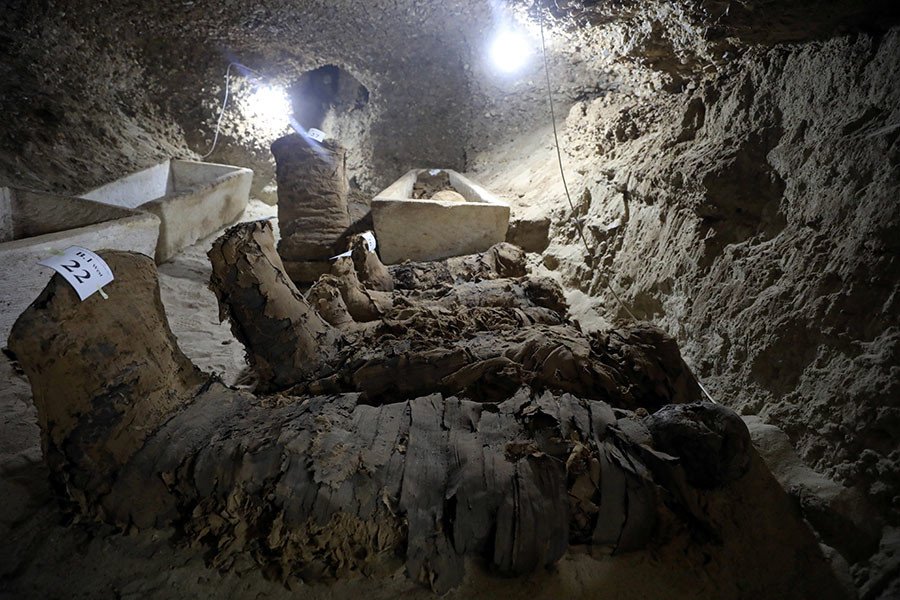 The catacombs contain limestone and clay sarcophagi, animal coffins, as well as papyri inscribed with Demotic script, the archeologists say.
Seventeen mummified remains, all in good condition, have so far been discovered, but the site may host up to 32 mummies, including those of women, children, and babies, Mohamed Hamza, Cairo University head of excavations, said.
The find was especially "important, unprecedented, because it's the first human necropolis" to be discovered in Minya, he said.
The mummies, which are said to belong to non-royal ancient Egyptians, are yet to be dated, Hamza said.
He added that the remains are currently believed to originate from Egypt's Greco-Roman period – a 600-year span – after the country's conquest by Alexander the Great in 332 BC.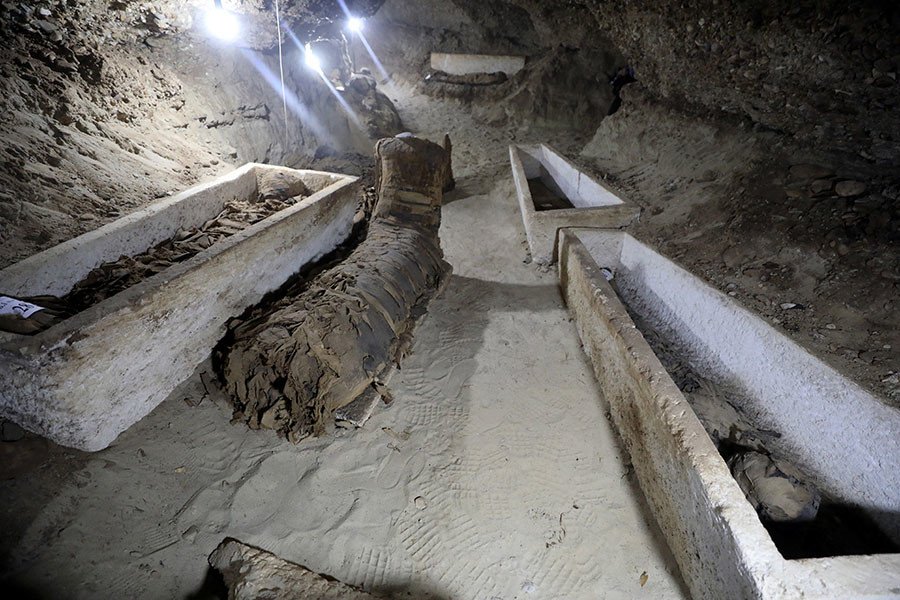 This is not the only discovery made in Egypt in recent months. Local scientists also found a 3,000-year-old nobleman's tomb, a dozen cemeteries from 3,500 years ago, and a colossus allegedly depicting King Psammetich I, who ruled between 664 and 610 BC.
Government officials believe that archeology will help revive Egypt's tourism industry, which has suffered greatly since the Arab Spring uprising of 2011.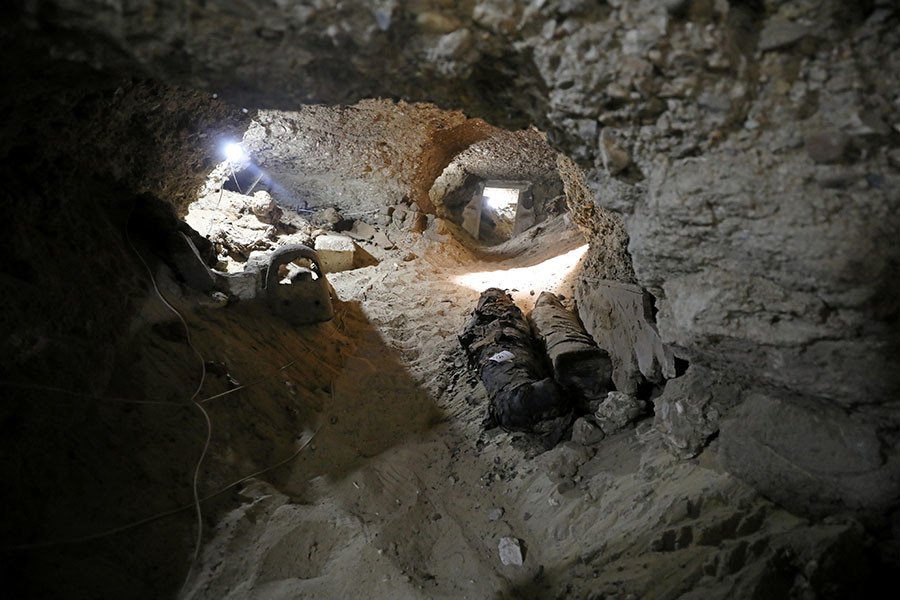 "2017 has been a historic year for archaeological discoveries. It's as if it's a message from our ancestors, who are lending us a hand to help bring tourists back," Egyptian Antiquities Minister Khaled Al-Anani said, as cited by Reuters.
The country, which attracted 14.7 million visitors in 2010, has lost a third of that figure due to the turbulent security situation, Tourism Minister Yehia Rashed said.
READ MORE: 4,000yo tomb discovery sheds new light on lives of Egyptian noblemen (VIDEO, PHOTOS)
Egypt used to be a top holiday destination for tourists from Russia until the crash of a Russian passenger jet over the Sinai Peninsula in October 2015, which killed all 224 on board, with a local branch of Islamic State (IS, formerly ISIS/ISIL) subsequently claiming responsibility for the attack. The flight connection between the two countries has not yet been restored.
You can share this story on social media: