Ancient Egypt: 'Billboard' hieroglyphics let historians see the big picture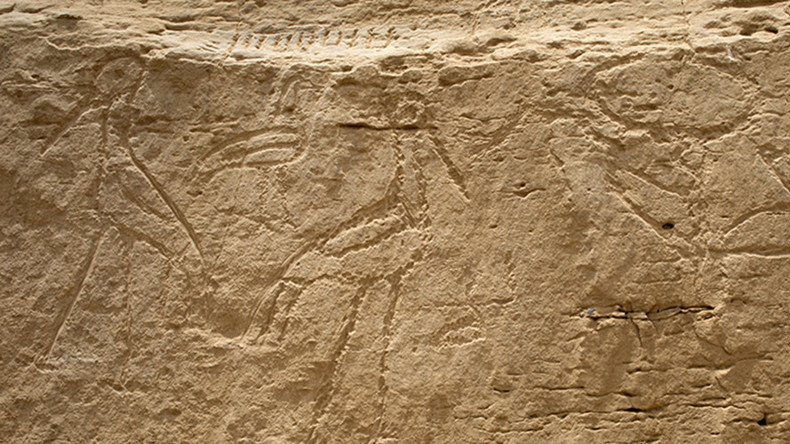 Ancient Egyptian hieroglyphics have fascinated historians for over 200 years and now the discovery of the earliest known "monumental" forms of the pictorial writing looks set to offer new insight into its development.
An expedition exploring the ancient Egyptian city of Elkab has uncovered some previously unknown rock inscriptions, including the earliest hieroglyphs dating back 5,200 years.
According to Egyptologist John Coleman Darnell of Yale University the newly discovered site at El-Khawy "preserves some of the earliest — and largest — signs from the formative stages of the hieroglyphic script and provides evidence for how the ancient Egyptians invented their unique writing system."
Darnell, who co-directs the Elkab Desert Survey Project, says that the team was "absolutely flabbergasted" by the find at El-Khawy, about 60km south of Luxor.
"This discovery isn't new in the sense that this is the first time that anyone has seen these hieroglyphs; this is the first time that anyone has seen them on such a massive scale," he said.
The individual hieroglyphs each measure just over a half meter (1.5ft) in height, and the entire tableau is about 70cms (27.5ins) in height. Previously found signs were only 1-2cm in size.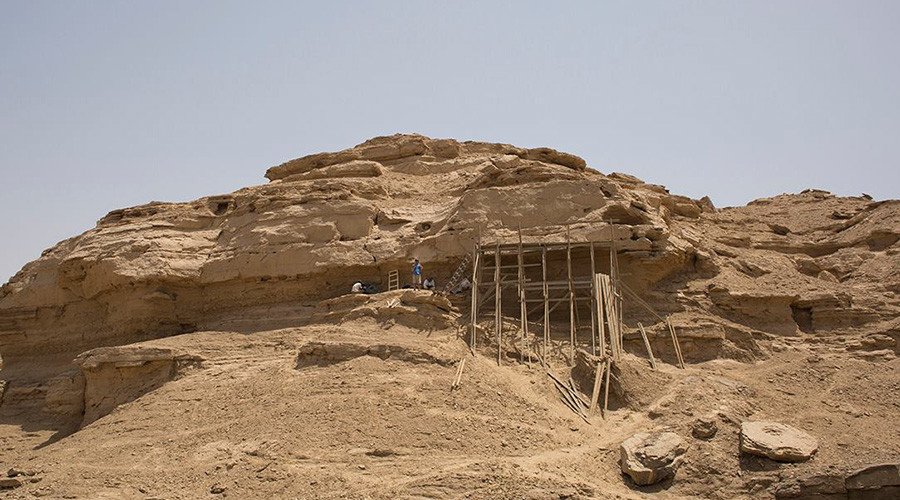 "In the modern world this would be akin to seeing smaller text on your computer screen and then suddenly seeing very large ones made the same way only on a billboard," Darnell explained.
READ MORE: Archaeologists discover ancient Egyptian city close to Pharaoh's tomb
Among the discoveries was a depiction of a herd of elephants. One of the elephants has a little elephant inside of it, which Darnell describes as "an incredibly rare way of representing a pregnant female animal."
The researchers say the discoveries reveal that hieroglyphic writing was more geographically widespread and diverse earlier in time than was previously thought.
The hieroglyphics were discovered near two important cities in ancient Egypt. The team found them by mapping out routes based on ancient road networks.
Most rock inscriptions in Ancient Egypt were not randomly placed but were located along major roads, most commonly at a juncture or crossroads. "Any place where someone might pause in their journey," says Darnell.
You can share this story on social media: