Hazardous plaything? Parents demand ban on 'toothpick crossbows'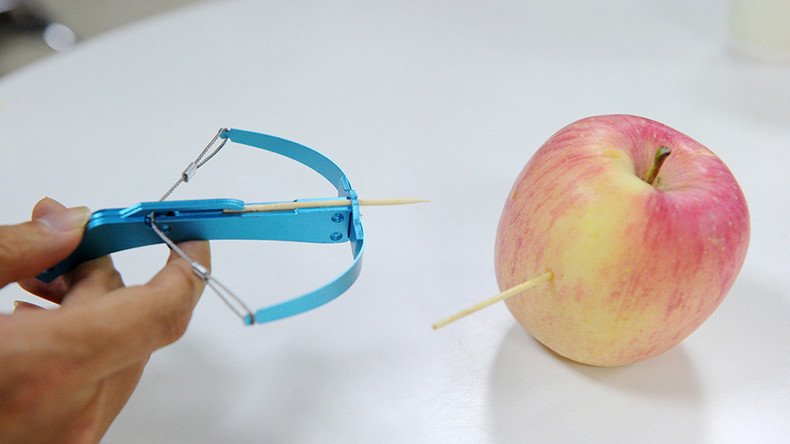 What could possibly go wrong in a classroom full of kids armed with weapons capable of firing pointy projectiles? Parents are calling for the Chinese government to intervene so they don't have to find out.
'Toothpick crossbows' have officially replaced fidget spinners as the must-have toy for children in China – but concerned parents are now calling for them to be banned.
READ MORE: Bavarian teen probed for shooting at Thai king with toy gun
The popular toys are widely available in toy shops and online for as little as 10 yuan ($1.46), Shanghai Daily reports. And shop owners told the newspaper that they're selling out quickly.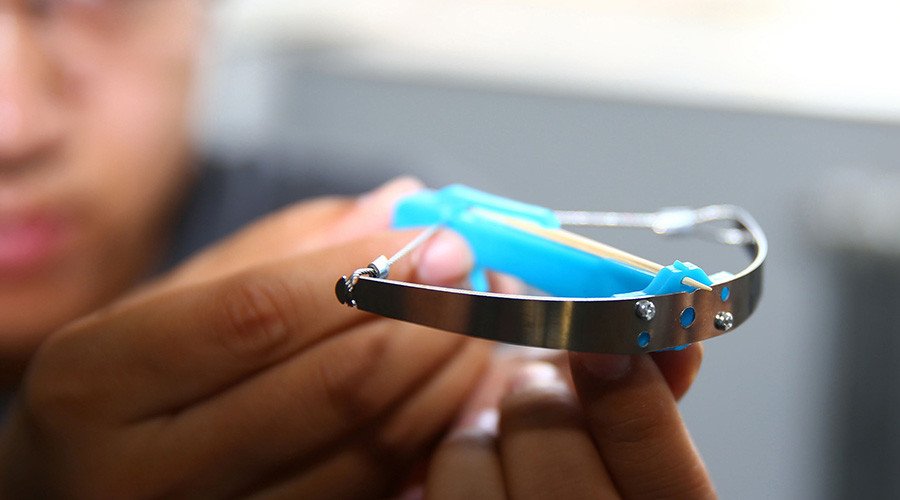 While the miniature medieval weapon may look small, it packs a powerful punch. Tests carried out by Shanghai Daily showed that toothpicks fired from the bow easily pierced a balloon and cardboard. Ominously, the paper also revealed that when the tiny timber toothpick is replaced with a metal needle, it can crack a sheet of glass.
Parents have called for the toys to be banned out of fears that someone will be seriously injured.
Meanwhile, police in the city of Chengdu, in the Sichuan province in southwest China, have already taken action by banning sales of the hazardous plaything.
READ MORE: ISIS-inspired toy set draws strong rebuke from LEGO (PHOTOS)
You can share this story on social media: