ISIS-inspired toy set draws strong rebuke from LEGO (PHOTOS)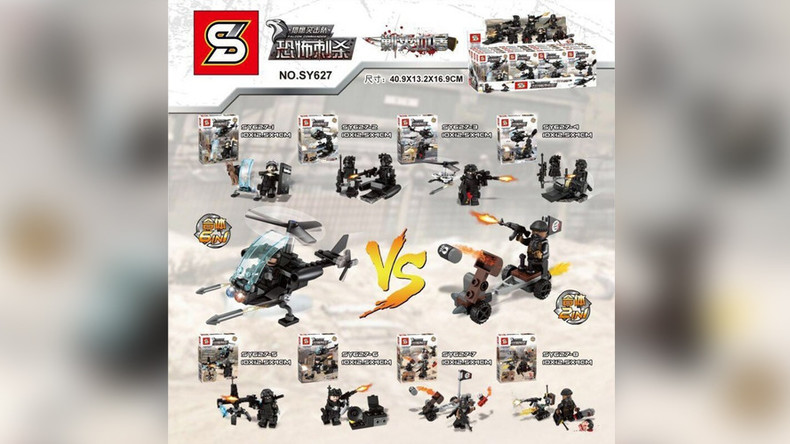 Danish toymaker LEGO has condemned the production of counterfeit toy sets featuring Islamic State-themed (IS, formerly ISIS/ISIL) fighters armed with chainsaws and bombs.
The 'Falcon Commandos' set, which pitches "information intelligence officers" against the IS jihadists, is part of a whole series of Lego knock-offs being sold online via a Chinese retailer.
READ MORE: 11yo 'Cyber Ninja' weaponizes Teddy Bear live on stage at tech conference (VIDEO, PHOTOS)
Images on the front of the box show toy IS fighters tossing sticks of dynamite, complete with countdown timers, and launching a flaming barrel of oil from a catapult. Another image shows a militant fighter armed with a chainsaw looking at a man's decapitated head. The miniature militants also carry black IS flags and reportedly hold a banner displaying the words "Allah" and "Muhammed."
Lego spokesperson Camilla Pedersen was keen to stress to RT.com that the toys have nothing to do with them.
"The product is not a LEGO® product – nor are the bricks in the set LEGO bricks. As a company dedicated to inspiring and developing children, we would naturally never make a product like this," Pedersen told RT.com in a statement.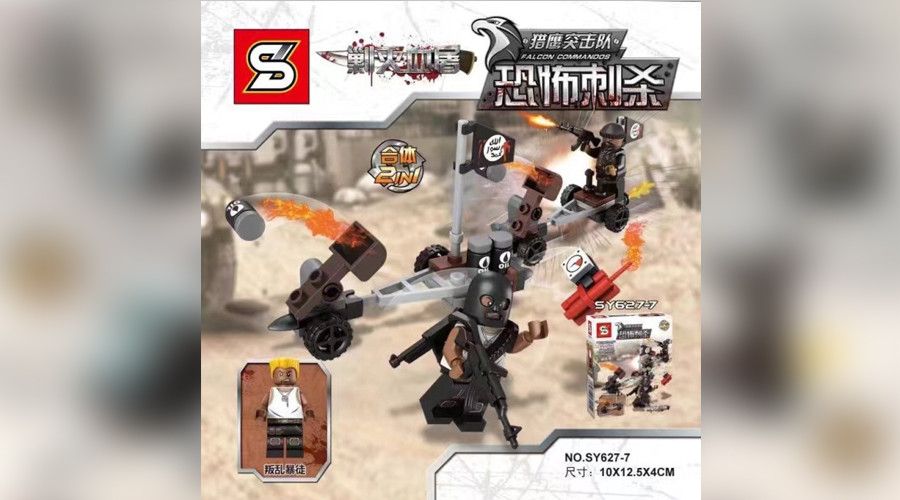 School teacher and mother, Mahnun Mat Isa, told Malaysian news site Berita Harian she has reported the set to the Islamic council and to police officers.
"I ask the authorities to not freely allow the entry of toys that touch on religious sensitivities in this country," she said. "I came to know about it when my son who was playing with the toy showed me the 'terrorist' character holding a banner which displayed the words 'Allah' and 'Muhammad'."
Australian outlet 9News reports that the toys are for sale for less than $2 in Malaysia. The set is 'recommended' for children aged six and over.