Nazi submachine gun found in traffic stop north of Sydney ahead of gun amnesty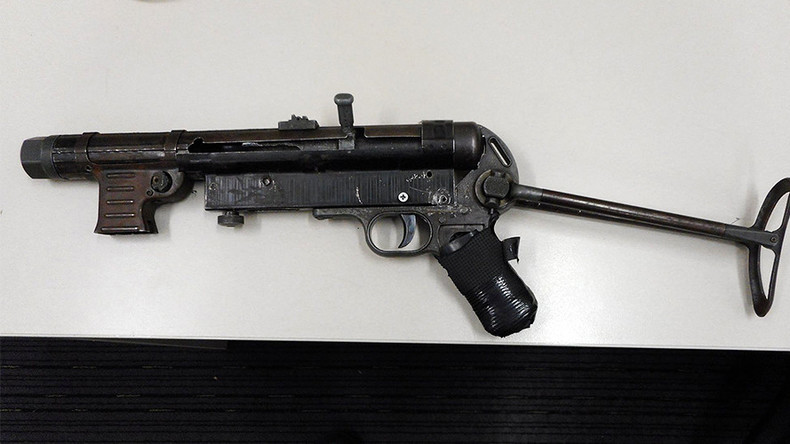 A driver pulled over by police was found in possession of a submachine gun made by the Nazis. Around one million MP40s were built between 1940 and 1945, one of which found its way into a Holden Commodore 60 miles (96.5 km) north of Sydney.
The driver was pulled over on Sunday and police found the gun, which was missing a barrel, along with 60 rounds of ammunition. Despite the missing barrel, the weapon was still in working order, police said in a statement.
Police released an image of the weapon which shows tape wrapped around its grip. The gun will undergo forensic examinations to investigate if it was used in any shootings.
The 40-year-old driver was arrested and charged with possessing a prohibited firearm and possessing ammunition without a permit.
On July 1, Australia will begin a three-month national gun amnesty, allowing people to hand in unregistered guns without penalty. An estimated 260,000 illegal guns are believed to be in Australia.
READ MORE: Australia announces illegal-gun amnesty amid rising terrorist threat
The National Firearms Amnesty gives Australians "an opportunity to hand in unregistered and unwanted firearms and improve community safety," a statement from Justice Minister Michael Keenan said on Friday.