Ticket to ride: Newborn baby gifted free flights for life after birth at 35,000ft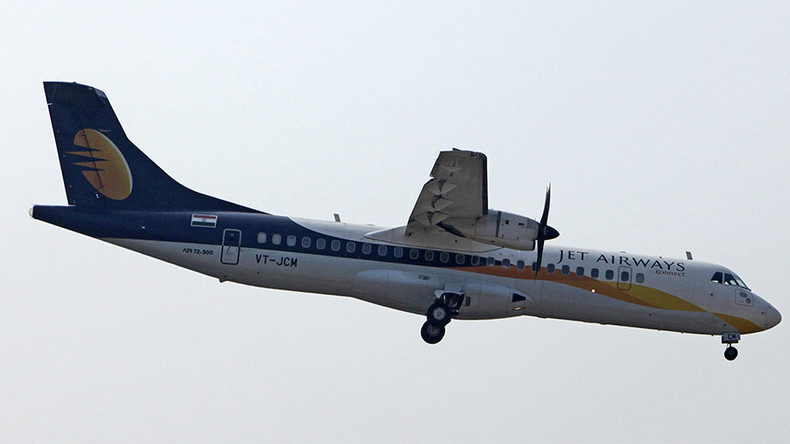 A newborn baby has received possibly the best birthday gift ever after being born mid-flight while travelling from Saudi Arabia to India. Jet Airways has gifted the baby boy with free flights for life.
It was during the Sunday morning flight that the expectant mother went into labor. The soon-to-be frequent flier was born over the Arabian Sea at a height of 35,000 feet (10,668 meters) to an Indian woman from Kerala.
Thankfully for her, and the infant, a trained nurse was onboard and she and the crew safely delivered the child.
The Jet Airways plane then touched down in Mumbai where the pair were rushed to hospital and are reportedly in a stable condition.
"Being the first baby to be born in-flight for the airline, Jet Airways is pleased to offer the newborn a free lifetime pass for all his travel on Jet Airways," the airline said in a statement, as cited by the Hindustan Times.
This is not the first time this year that a mother has given birth mid-flight.
Shortly after takeoff on a flight from Guinea to Burkina Faso in April, passenger Nafi Diaby, 28-weeks pregnant, began experiencing labor pains, forcing the Turkish Airlines cabin crew and fellow passengers to spring into action, delivering a baby girl, Kadiju.
She was not as lucky as her Indian counterpart, however, as Kadiju and her Mum received no gift, though perhaps delivering a baby mid-flight without any complications is reward enough.