'I do, I do, I do': Colombia recognizes 'polyamorous' marriage of 3 gay men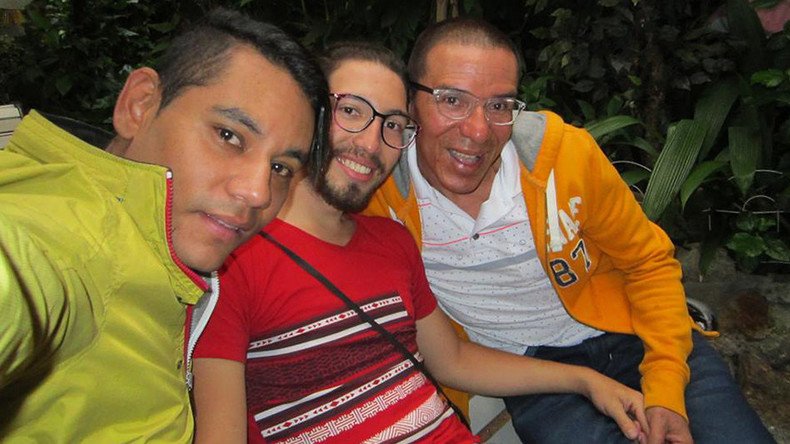 A marriage between three gay men has been legally recognized in Colombia's first official "polyamorous" union.
The the union of actor Victor Hugo Prada, teacher John Alejandro Rodriguez and journalist Manuel Jose Bermudez was made official in Medellin on June 8.
READ MORE: Malaysia holds contest for 'homosexuality prevention' videos with up to $1,000 cash prizes
"We wanted to validate our household ... and our rights, because we had no solid legal basis establishing us as a family," Victor told Colombian radio station LAFM.
Speaking to Colombian magazine Semana, the men said the roots of their relationship started in 1999 when Manuel and John first met and began a relationship. That match then grew to include a third person, Alex Esneider Zabala, whom the couple met in 2004. It expanded still further when they met Victor, the youngest in the union, in 2012.
The men told Semana that they lived happily in the four person relationship for several years until Alex tragically fell victim to stomach cancer two years ago.
Manuel is the oldest of the three, although he has not revealed his exact age but is understood to be in his 40s or 50s. John, meanwhile, is 36 while Victor is the youngest at 22 years old.
Victor explained that the trio have signed legal papers with a solicitor in Medellin that establishes them as a family unit with inheritance rights.
"This establishes us as a family, a polyamorous family. It is the first time in Colombia that has been done," he said.
Colombia legalized same sex marriage a little over a year ago, in April 2016. It was the fourth Latin American country to do so after Argentina, Brazil and Uruguay.
When asked by Semana if he considered his marriage strange, Manuel said: "The strange thing is to say that one can only love one person."
You can share this story on social media: