Home at last: US First Lady and son Barron finally move into White House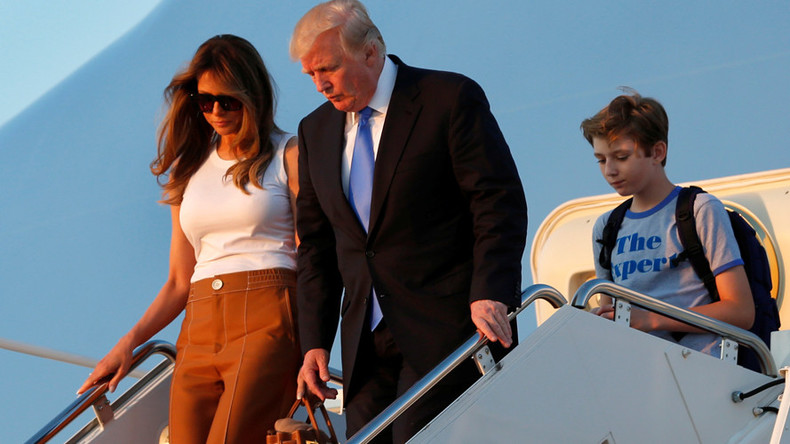 First Lady Melania Trump and son Barron have moved into the White House, joining US President Donald Trump after five months of living apart.
The first lady and her son did not move into the White House with Trump in January, choosing instead to stay in New York so that Barron could finish the school year.

Melania tweeted a photograph of the Washington Monument taken from inside the White House, writing, "Looking forward to the memories we'll make in our new home! #MovingDay"
Melania's spokesperson also confirmed the move. "It's official! @FLOTUS & Barron have made the move to DC! £WelcomeHome," Stephanie Grisham said.
The first lady's decision to stay in New York was seen as strange to some who questioned the state of the president's marriage.

A number of incidents since the inauguration have fueled rumors that their marriage has issues.
READ MORE: Trump's foreign trip: The most bizarre moments so far (VIDEOS)

Trump was criticized for failing to help Melania get out of a car during the inauguration, while Melania seemingly swatted the president's hand away when he reached out for her in Israel.
Melania was also caught on camera appearing to give Trump a less than loving look at the inauguration.
The first family spent the weekend at Trump's golf club in Bedminster, New Jersey before landing in Washington on Sunday.

Now that the first family are all living the White House, security costs will be lower. When Melania and Barron were living in New York, they racked up a large security bill, estimated to cost up to $1 million in police protection per day.

Barron will attend St Andrew's Episcopal School in Maryland come September.