Russian Revolution through a child's eye: 1917 as witnessed by schoolboys (PHOTOS)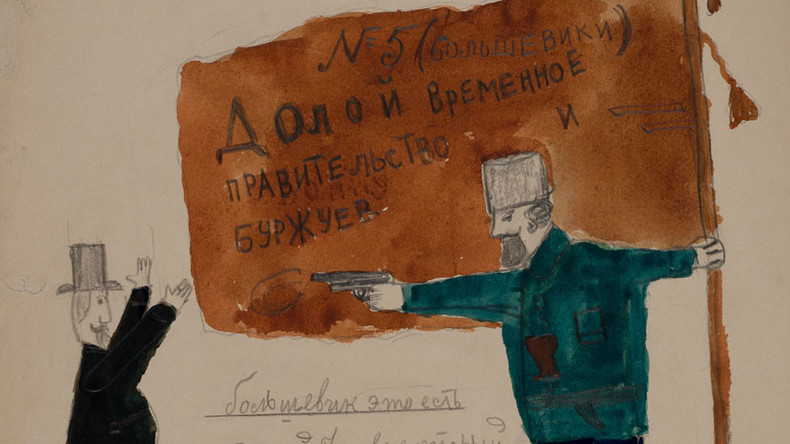 Revisit the Russian Revolution from a different perspective: RT delivers genuine depictions of revolutionary times, as seen through the eyes of Russian children putting pencil to paper one hundred years ago in this collection of drawings.
The Russian Telegraph (RT) is a fictional media – part of the #1917LIVE project – which relives the fateful year 1917 day-by-day in real time, bringing you top stories, breaking news and chatter of the past.
In collaboration with the State Historical Museum in Moscow, RT offers its pick of the most poignant (and unbelievably cute) drawings from the minds of Moscow schoolboys as young as seven, with their generation witnessing the demise of one country and the birth of another.
Long gone are any reminders of imperial rule and the children depict the dramatic events unfolding around them – demonstrations, street fighting, bread lines, as well as the heroes and villains of the revolution.
Despite their young age, many of the schoolboys appear to be sure about their political preferences. Many are favoring the Bolsheviks and have a clear position on Russia's participation in the ongoing WWI.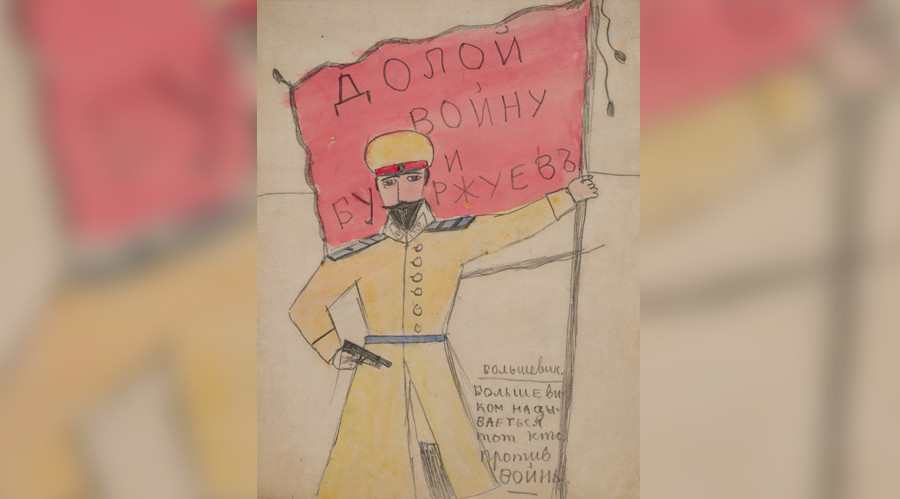 In the cover picture above, a tiny bourgeois has no choice but to stick his hands up, cowering in the face of a brave Bolshevik.
Some children have similar animosity towards the Mensheviks – a Socialist faction rival to the Bolsheviks. We can see below how the gargantuan Bolshevik represents an ideal: poor and ragged, but huge and righteous; the Menshevik, on the other hand, is rich and elegantly dressed, but small and pointless.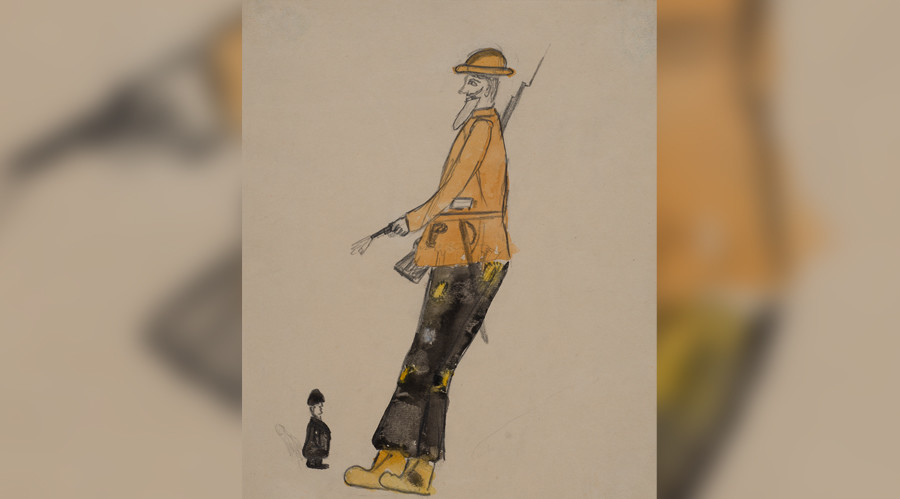 And here is an emancipated Bolshevik woman, Masha. Hands on hips, she stands brimming with confidence and determination. The women's role in the revolution cannot be underestimated, as borne out by the Women's March on March 8, 1917, which triggered the riots that ousted the centuries-old tsarist regime.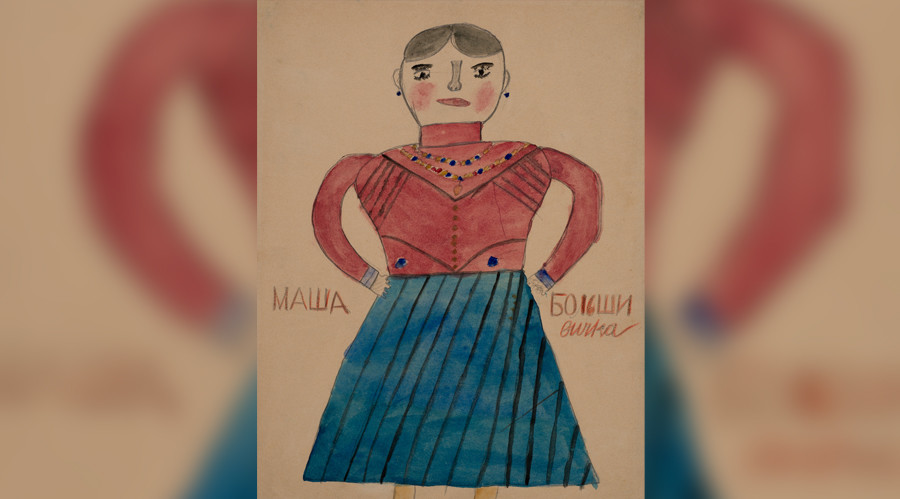 The drawings also touch on other key events of the Revolution, such as this demonstration near a factory calling for complete freedom of speech and the press.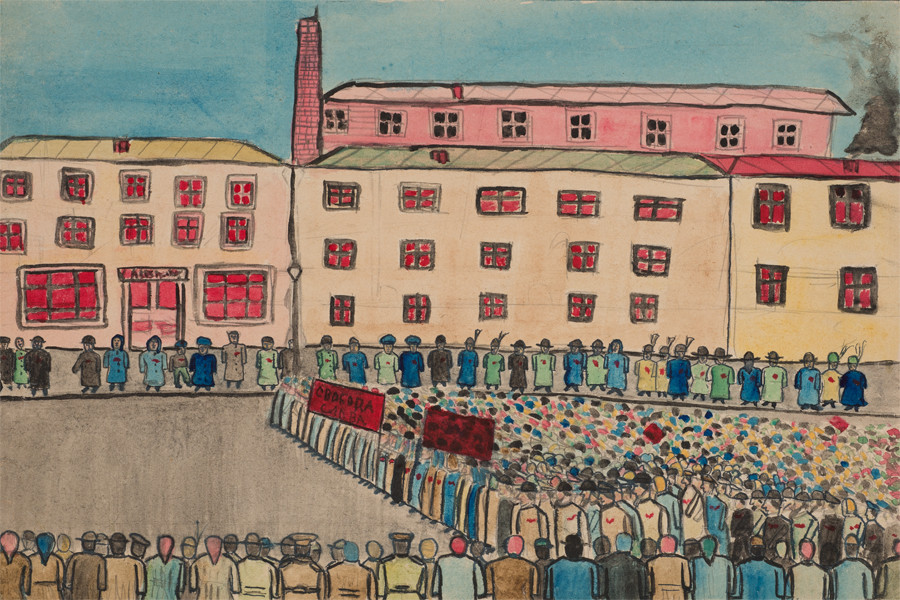 A sly speculator wearing a lavish top-hat is a true villain here. While Russia is engaged in WWI and is suffering from dire food shortages, some businessmen are trying to profit from the nation's misery.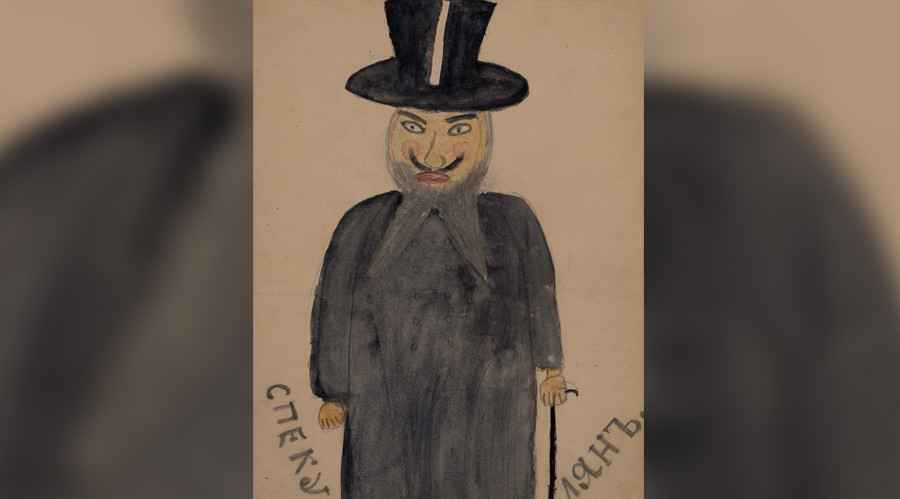 The food shortages lead to long bread lines appearing all over the big cities. Here is one on Solyanka street in central Moscow.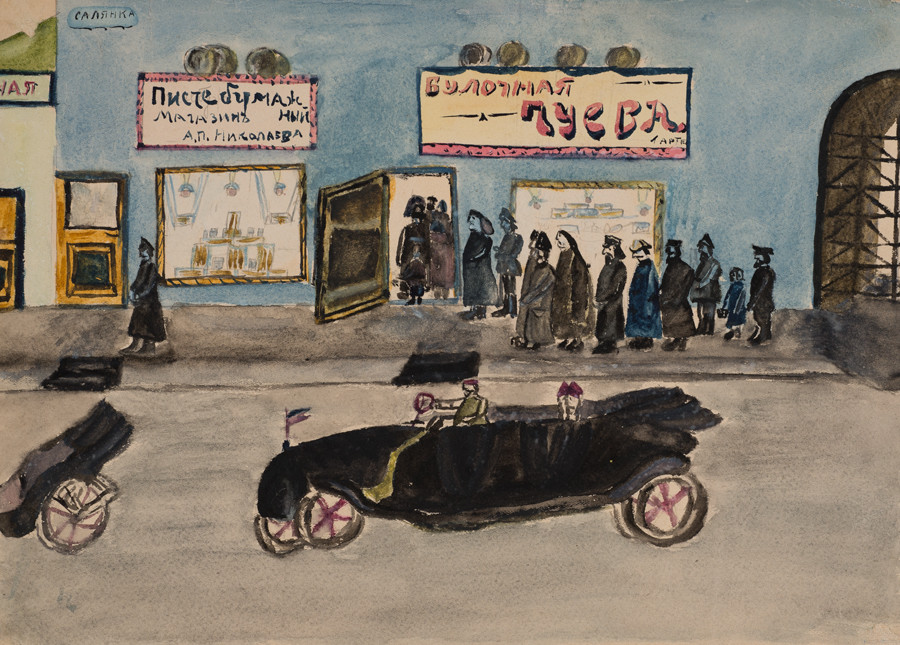 Overall though, the main theme of these drawings is a feeling and representation of imminent change – the dawn of a new era. And despite the naivety of the drawings, you can clearly feel the spirit of one of the greatest political dramas in human history.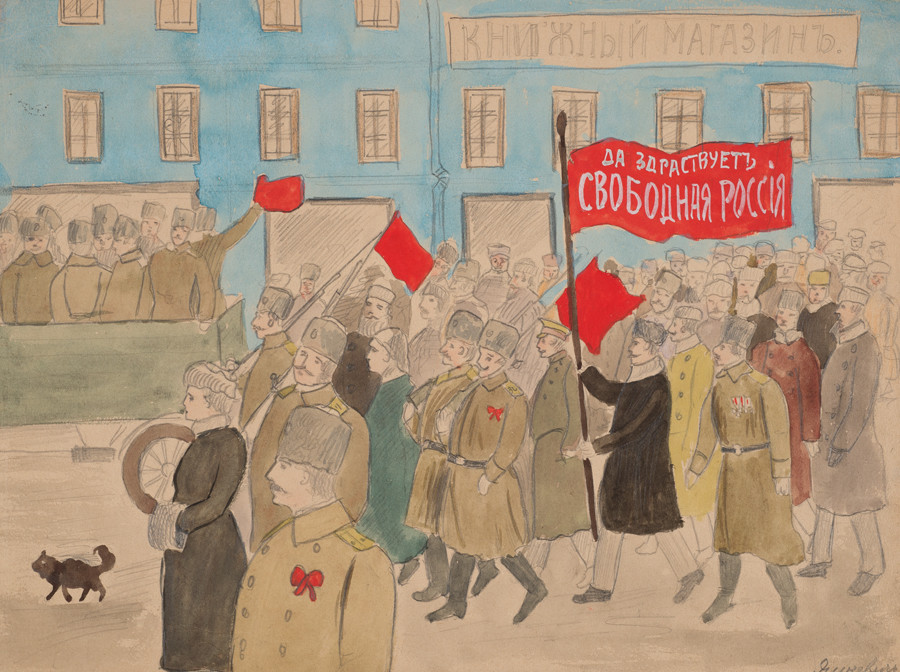 READ MORE: Amazing color photos of Russian Empire's final years & the man who took them