Crazed NASCAR fan climbs fence above speeding cars (VIDEO, PHOTOS)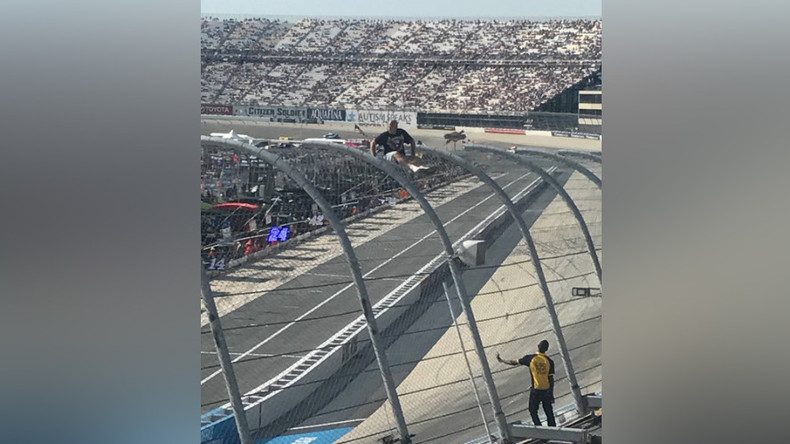 A NASCAR fan trying to get a bird's-eye view of dueling race car action in Delaware almost paid with his life when he scaled a fence used to shield crash debris from the crowd.
With stock cars powering around Greenwood's Dover International Speedway on Sunday, a man scaled one of the race track's large catch fences, designed to stop cars from careering into the crowd.
READ MORE: Car flies into fence in horrible NASCAR crash, driver stays alive (VIDEO)
Identified as John Infanti, the 43-year-old NASCAR fan has now been charged by Dover police with trespassing and offensive conduct.
Images posted on social media show Infanti, dressed in blue shorts and a black t-shirt, clinging to the top of the metal fence which curves over the race track.
At one stage he appears to be just inches from falling onto the circular track during the AAA Drive for Autism race. The competition involves 39 cars driving at high-speed, 400 times around a one-mile-long track.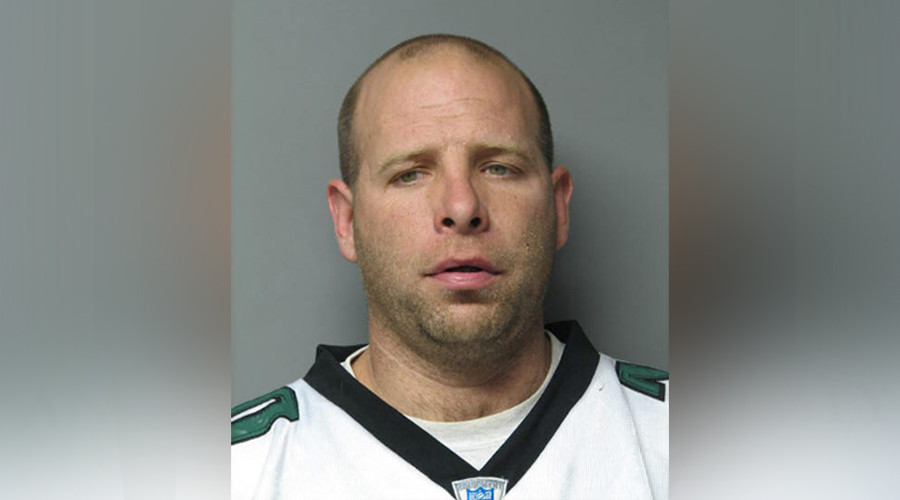 "[I] thought he was going to jump," one shocked witness posted to Instagram on Sunday.
Infanti was eventually coaxed down to safety by staff members located by the race track's edge, where he was handed over to police.
READ MORE: Fatal high-speed street race crash on snowy Siberian road caught on dashcam (VIDEO)
The 43-year-old is alleged to have resisted arrest and will also face a charge of "offensive touching of law enforcement," according to the Dover Police Department.