Dark Overlord strikes again: Mysterious hacker leaks new ABC TV show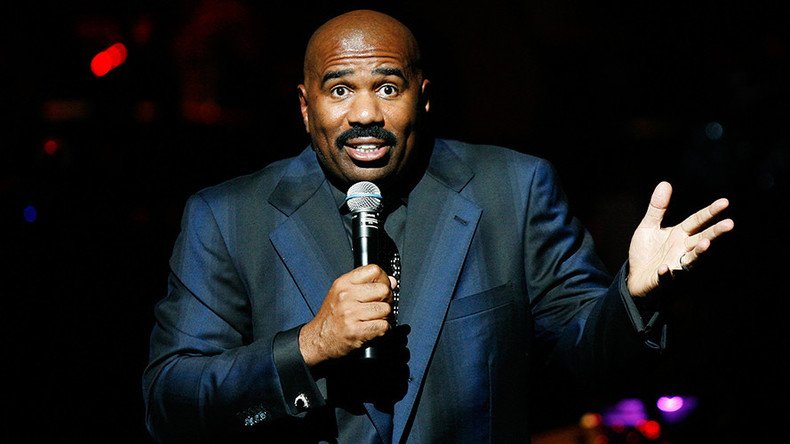 The Dark Overlord has struck again. The unidentified hacking group this time targeted ABC, leaking its upcoming TV show 'Steve Harvey's Funderdome' online.
The unidentified group – which may be just a single hacker – came to prominence when it leaked the entire fifth season of the Netflix series 'Orange is the New Black' in April.
READ MORE: Dark Overlord hackers hold Netflix to ransom, release stolen TV shows online
On Sunday, the hacker group claimed that all eight episodes of the American Broadcasting Company's (ABC) unaired series 'Steve Harvey's Funderdome' were now available on popular torrent site The Pirate Bay.
The leak followed through on a warning issued by the Dark Overlord two days earlier which suggested that ABC may be its next target.
American Broadcasting Company may be up next, ladies and gentlemen.

— thedarkoverlord (@tdohack3r) June 2, 2017
Alongside the torrent, the hacker wrote: "Time to play another round. We're following through on our threats as we always do. We firmly believe that honesty and determination are the two most important factors of any business."
"If you prefer your meat bloody, we're serving it bloody as can be: We're bringing another piece from the world of unaired mainstream media content," the message added.
The group signed the post: "Your friends, thedarkoverlord."
'Steve Harvey's Funderdome' is described by ABC as a "groundbreaking show" that gives great innovators the chance to win funds to jumpstart their 'American Dream.' It pits rival entrepreneurs head-to-head, as they vie for the studio audience's vote.
The show is due to premiere on Disney-owned ABC on June 11. Disney has yet to comment on the leak.
The Dark Overlord has previously held Disney and Netflix to ransom, demanding a large sum of bitcoin in return for withholding the release of stolen content.
The hacker's previously-released content has been traced back to a network breach of Larson Studios, a post-production facility in Hollywood.
"Who is next on the list? FOX, IFC, NAT GEO, and ABC. Oh, what fun we're all going to have. We're not playing any games anymore," the Dark Overlord tweeted after the Netflix hack.
The Dark Overlord has also previously attempted to extort private health clinics by threatening to release sensitive patient information before subsequently publishing the information on the dark web.
READ MORE: Hackers seize unreleased Disney film, demand 'huge' Bitcoin ransom – report
You can share this story on social media: