Hackers seize unreleased Disney film, demand 'huge' Bitcoin ransom – report
Published time: 16 May, 2017 03:19
Edited time: 17 May, 2017 12:02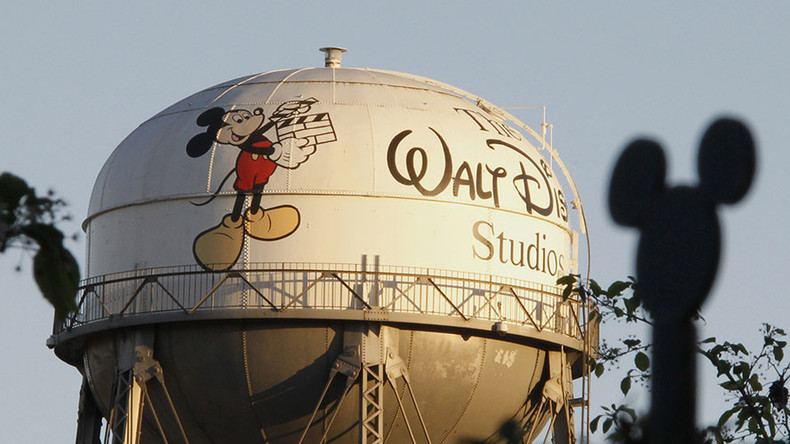 The latest movies in the Disney franchises "Pirates of the Caribbean" and "Cars" are set to hit the big screen this summer, but Disney CEO Bob Iger is reportedly warning that hackers are holding an unreleased Disney film for ransom, to be paid in Bitcoin.
During a town hall meeting on Monday with American Broadcasting Company employees in New York City, Iger revealed that hackers may have stolen an upcoming, unreleased Disney film. Iger said that the hackers have threatened to release the movie, piece by piece, unless the company agrees to pays a large ransom in Bitcoin, numerous sources told the Hollywood Reporter.
The Walt Disney Co chief reportedly said that the hackers are demanding "a huge sum" in Bitcoin and are threatening to release parts of the film, starting with the first five minutes, followed by subsequent 20-minute segments until the ransom is paid.
Disney's next two upcoming major movies are "Pirates of the Caribbean: Dead Men Tell No Tales," which is scheduled to open on May 26, and "Cars 3," which is scheduled to open on June 16.
Iger has not revealed which film was reportedly stolen. However, a report from Deadline claims that the hackers stole the fifth installment in the Pirates of the Caribbean franchise. The film series has netted the studio over $3.72 billion to date, according to Deadline.
Last month, an anonymous hacker or group of hackers, going by the name TheDarkOverlord (TDO), released the first 10 episodes of the fifth season of the Netflix show, "Orange is the New Black" on Pirate Bay, a popular file-sharing site. The show is officially set to be released on June 9.
Who is next on the list? FOX, IFC, NAT GEO, and ABC. Oh, what fun we're all going to have. We're not playing any games anymore.

— thedarkoverlord (@tdohack3r) April 29, 2017
TDO claims that the first episode was released after Netflix was "unresponsive" to their demands. They then decided to release the next nine episodes "after many lengthy discussions at the office where alcohol was present," according to a press release from the hackers obtained by Heavy.
"We figured a pragmatic business such as yourselves would see and understand the benefits of cooperating with a reasonable and merciful entity like ourselves," the hackers continued. "And to the others: there's still time to save yourselves. Our offer(s) are still on the table – for now."
While it is unclear whether the same hackers were behind both attacks, the TDO Twitter account that took credit for the Netflix hack has not mentioned anything about the unreleased Disney film.
However, the account has tweeted that they have obtained unreleased material from ABC, Fox, National Geographic and IFC.
"Who is next on the list? FOX, IFC, NAT GEO, and ABC. Oh, what fun we're all going to have. We're not playing any games anymore," the Twitter account posted in April.