Check yo-selfie: Airline to begin allowing snaps as boarding passes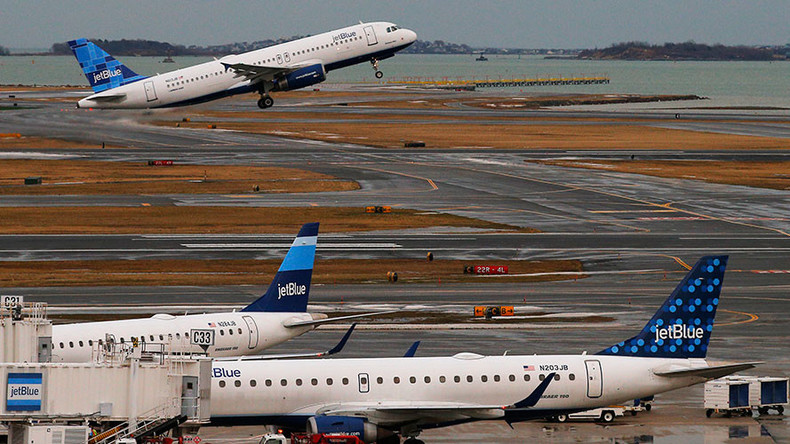 JetBlue airways will begin allowing some customers to use selfies instead of boarding passes to embark on their travels, using biometric facial recognition technology to match a passenger's face with their passport.
The airline will partner with US Customs and Border Protection (CBP) and aviation IT company SITA to launch a pilot program in June, it said, announcing the innovative move on Wednesday.
The pilot program will first be trialed on flights from Boston's Logan Airport to Aruba's Queen Beatrix International Airport. Passengers who opt into the scheme can do so without any prior enrollment or registration, the company said.
Upon arrival at the airport, instead of having to bring a printed boarding pass, travelers can simply step up to a custom-built camera and have their picture taken.
This image will then be sent via the magic of technology to a CBP database, which will instantly match their image to passport, visa or immigration photos and verify their flight details.
Once cleared, passengers will be notified on a screen and can then board the plane and head off to their destination.
"We hope to learn how we can further reduce friction points in the airport experience, with the boarding process being one of the hardest to solve," Joanna Geraghty, executive vice president at JetBlue, said in a statement.
"Self-boarding eliminates boarding pass scanning and manual passport checks. Just look into the camera and you're on your way," she added.