€2,000 reward: Hunt for students who partied with dead dolphin (PHOTOS)
Published time: 28 May, 2017 21:29
Edited time: 29 May, 2017 08:56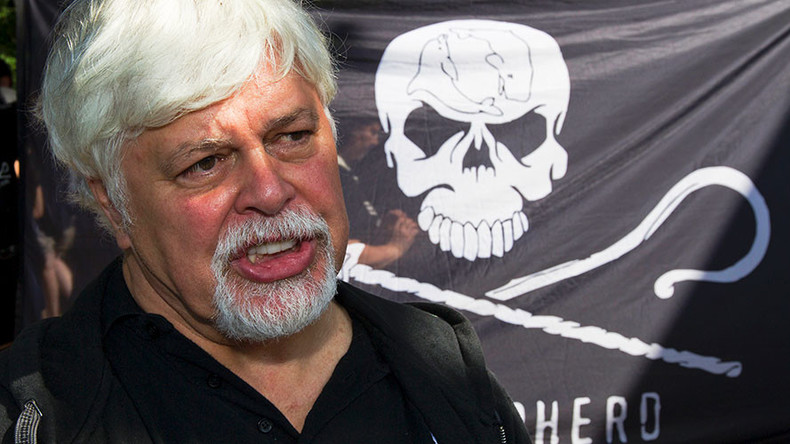 Conservationist Paul Watson is offering a cash reward to anyone who can identify two men pictured dancing with the carcass of a dead dolphin at a student party in Cork City, Ireland.
Writing on Facebook, Captain Paul Watson, who skippered Greenpeace vessels during the group's campaign against Japanese whaling vessels in the 1970s and continues to work on behalf of the Sea Shepherd Conservation Society, said: "I will pay a €2,000 reward for information identifying the two men who danced with a dead dolphin and threw the body out the window."
He added: "Looking for information on where in Ireland the dolphin was taken and when, plus information leading to the arrest and conviction of the two men responsible."
According to the Irish Independent, pictures posted online show partygoers at Parchment Square student accommodation dancing with the dead animal last Wednesday.
RT.com has contacted the apartment's management team for comment.
READ MORE: Anti-whaling activists step-up campaign with custom-built Ocean Warrior ship (VIDEO)
Two images show the mammal being brought into a kitchen before being discarded outdoors. Local reports suggest the dolphin may have also been thrown out a window.
It's not known how the animal died but the Irish Examiner is reporting that the men brought the carcass from West Cork.
The incident has provoked bemusement and outrage online. One Twitter user described the images as "horrifying."
As a student I can safely say that students swinging a dead dolphin around the gaff goes to show why I hate student nights in cork so much

— SilverFox on the 205 (@ThomasHealyJIB) May 28, 2017
What the hell this about a dead dolphin brought to a student house party in Cork last night?!!?

— Celeste (@daisybrightt) May 28, 2017
Another added that she was shocked by the "vile" act.
Everyday, my WTF meter jumps off the scale as I am shocked and disgusted over what vile acts humans keep... https://t.co/4JAHqDWS2H

— Daniella Rooslund (@oceansoffreedom) May 28, 2017
Last year, Watson and his marine activist group, the Sea Shepherd Conservation Society, launched a new ship to help them battle Japanese fishing vessels.
Dubbed a "game changer" in conservationism, the ship, christened 'Ocean Warrior', was built with €8.3 million funding donated by the Dutch Postcode Lottery.