Construction of 'Extremely Large Telescope' begins in Chile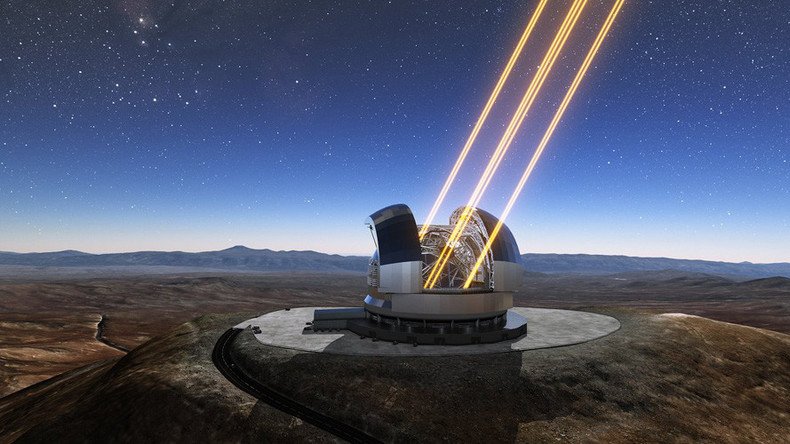 The hunt for habitable extraterrestrial planets will be given an optic boost as construction is underway in Chile on what will be the largest optical and infrared telescope on the planet – some five times bigger than the ones in use today.
Upon completion in 2024, the aptly named Extremely Large Telescope (ELT) will usher in a new age of understanding about the universe. ELT will sit atop Chile's 3,000 metre high Cerra Armazones mountain in the South American country's dry, mostly cloudless, Atacama region, peering into deep space with it's enormous 39-meter wide lens.
ELT's main mirror will have 800 hexagonal sides and be protected by a 85m rotating dome, which is comparable to the size of a football pitch.
The game changing telescope is the brainchild of the European Southern Observatory (ESO), an organisation composed of European and southern hemisphere nations.
"With the symbolic start of this construction work, we are building more than a telescope here: it is one of the greatest expressions of scientific and technological capabilities and of the extraordinary potential of international cooperation," Chilean President Michelle Bachelet said in a speech during a ceremony to mark the beginning of the construction work.
Director General of ESO, Tim de Zeeuw thanked the president and her government for their continuing support of ESO in Chile and their protection of the country's unequalled skies:
"The ELT will produce discoveries that we simply cannot imagine today, and it will surely inspire numerous people around the world to think about science, technology and our place in the Universe. This will bring great benefit to the ESO Member States, to Chile, and to the rest of the world."
You can share this story on social media: