#CampaignHashtag: Social media political campaigning reaches whole new levels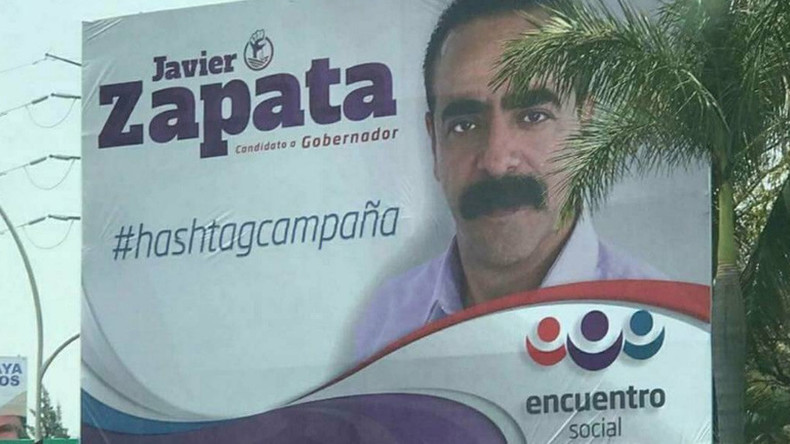 A Mexican politician has inadvertently taken his viral political campaigning to a whole new level with a series of billboards bearing a hashtag that has massively backfired.
Francisco Javier Zapata is a candidate for governor in the Mexican state of Nayarit representing the Encuentro Social Party.
- Ramiro, ya aprobaron la foto, lo imprimes y le pones el hashtag de la campaña
- Va, jefe
- No se te olvide el hashtag
- No, cómo cree... pic.twitter.com/72j8FnCXhH

— Risco (@jrisco) May 21, 2017
Last weekend, Zapata sought to shift his election campaign into a higher gear with a series of billboards. But the candidate has bemused rather than galvanize potential supporters.
Proudly emblazoned on the billboards next to Zapata's face is the hashtag "#hashtagcampaña" or "#campaignhashtag."
Voters are undecided on whether this was a stroke of genius or a last-minute design disaster.
WATCH MORE: Narco song of Sinaloa
Initially, the candidate's political party Encuentro Social sought to distance themselves from the gaffe and played it off as unintentional.
Benjamin Valdivia, the social media manager for Encuentro Social in Nayarit, said the error was "not something that was planned," as cited by Verne. Valdivia was reportedly informed of the error when a colleague sent him a meme of the picture.
However, the bizarre story doesn't end there. After the "#campaignhashtag" meme went viral throughout Mexico, the Encuentro Social team changed their story, claiming that it was in fact all part of the plan.
Zapata claims in the above video that he and his team wanted to involve the people in their campaign, inviting voters to suggest their own hashtags, in order to highlight their strategy for government.
"I'm convinced that ordinary people have more experience in creating political campaign 'hashtags' than parties themselves or the many campaign consultants that charge millions," Zapata said in a statement from Social Encounter.
He also rather boldly claimed to be 'revolutionizing the internet.'
Even Netflix Latin America joined in.
This wasn't the first social media blunder on the political campaign trail and it certainly won't be the last.