Police accidentally identify woman who called for help with 'exploding' flask of semen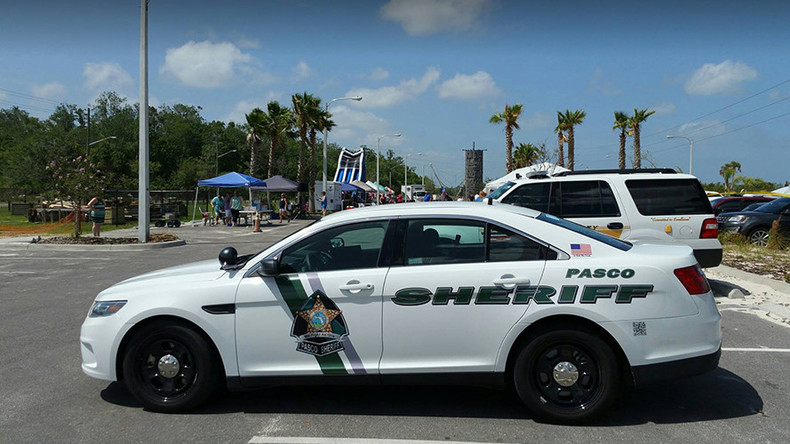 When a sheriff's department in the US assisted a woman with a flask of semen she feared would explode, they thought the story novel enough to post to Facebook. Now it seems the laughs were short-lived after officials were found to have accidentally revealed the woman's identity.
Florida woman Felicia Nevins, who had yet to reveal to her own family that she was using fertility treatments to conceive, found her story had become news after the sheriff's office in Pasco County, north of Tampa, posted about a mishap she had with a Thermos flask of semen.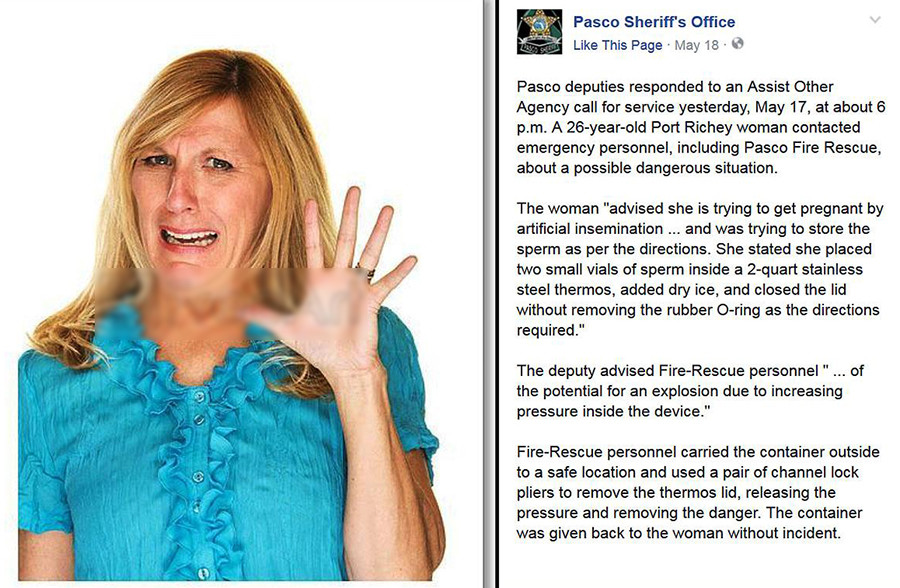 "The woman advised she is trying to get pregnant by artificial insemination… and was trying to store the sperm as per the directions," the post read.
"She stated she placed two small vials of sperm inside a stainless steel thermos, added dry ice, and closed the lid without removing the rubber O-ring as the directions required."
"Responding deputies noted the 'potential for an explosive due to increasing pressure inside the device.' Fire-Rescue personnel carried the container outside using a pair of channellock pliers remove the thermos lid, releasing the pressure and removing the danger."
While they didn't mention Nevins' name, they did provide her age and the location of the incident. This was enough for reporters to identify her and soon they began arriving at her door.
READ MORE: 'He's a hero': 5yo boy saves family after alerting relatives to parents' heroin overdose
"I didn't want any of this," Nevins said to the Tampa Bay Times.
The Facebook post, which the sheriff's office said is all part of its social media strategy, was shared more than 200 times.
"We attempt to show every day what our officers see in calls and we are a very open agency about the types of calls we see each day," Pasco Sheriff Chris Nocco said in a statement to the media.
"This was a very unique call faced by our officers as well as Pasco firefighters ... make no mistake, this was a potentially dangerous situation ... we are grateful that no damage was done," Nocco said.
The sheriff's office has over 87,000 Facebook followers. They regularly post pictures of people getting arrested to the account. They previously received some backlash for publishing a picture of a crying man in handcuffs with the caption: "SAD CRIMINAL OF THE DAY."
Nevins said the post has made her feel ashamed and embarrassed and she has received abuse in the comments section. She is also upset that the post hasn't been removed. However, the sheriff's office said they don't delete social media posts.