'What's in the box?' Mysterious floor safe drives Reddit users to distraction (PHOTO, POLL)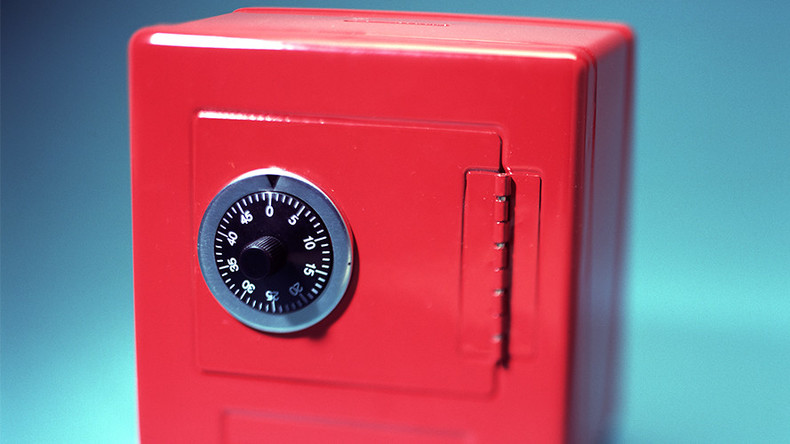 One shrewd guess could see some lucky Reddit user win the contents of a mysterious safe found concealed in the floor of a house.
The image of the tan-colored strongbox provoked a frenzied internet guessing game after it was published to the online forum Sunday by user 'M3anmachine'.
The poster, who claims not to have the safe's combination, pledged a share of the box's contents to anyone who correctly guesses what's inside.
READ MORE: 'Alt-right' groups banned from Reddit in shock move
The safe, encased in concrete and facing up from the floor, is said to have been hidden beneath a carpet and under a closet. According to M3anmachine, the box was only uncovered after a flood at a property meant parts of the floor had to be torn up.
"House flooded and we needed to remove all the wet carpet… found this floor safe in the slab under the carpet in the closet," the poster said.
It's conceivable that the image of the safe is a ruse to drum up attention online. And if that's the case, it's working. But if M3anmachine's situation is to be believed, it does make for compelling reading. Who owned the safe originally and what does it contain?
Read more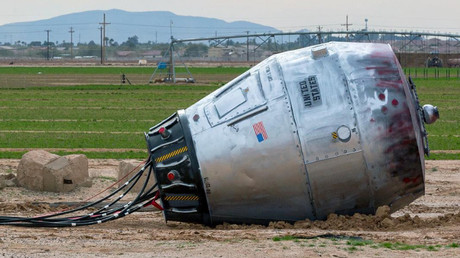 M3anmachine told engrossed commenters that they had been living at the property since last July. During that time, they were unaware the box lay hidden under a wardrobe.
RT.com has contacted M3anmachine for further information regarding the safe. It remains unclear when exactly the mystery will be solved.
"Gonna try get a locksmith out as soon as the house is dehumidified and I can move back in safely," M3anmachine told readers. "I'll gladly send someone a bit of whatever is in it if they guess correctly."
Fitted with a dial made by Sargent & Greenleaf in Nicholasville, Kentucky, the safe also bears the name of a locksmiths some 2,000 miles away in Orange County.
So far, guesses regarding the contents of the safe have ranged from adult magazines to a stash of gold.
While the puzzle has kept people guessing, the thought of not knowing what may be hidden within the keepsafe appears too much to bear for some Redditors.
"Open that goddamned thing before everyone on Reddit loses their sh*t. Please," wrote one commenter.
"New Reddit rule: no safe posts unless said safe is also opened," another added.
One user simply wrote: "What's in the box!"
In 2013, a similar safe mystery gripped Reddit until the locked box was opened to disappointingly reveal a spider's web.