Mysterious 'space capsule' baffles Arizona onlookers (PHOTOS)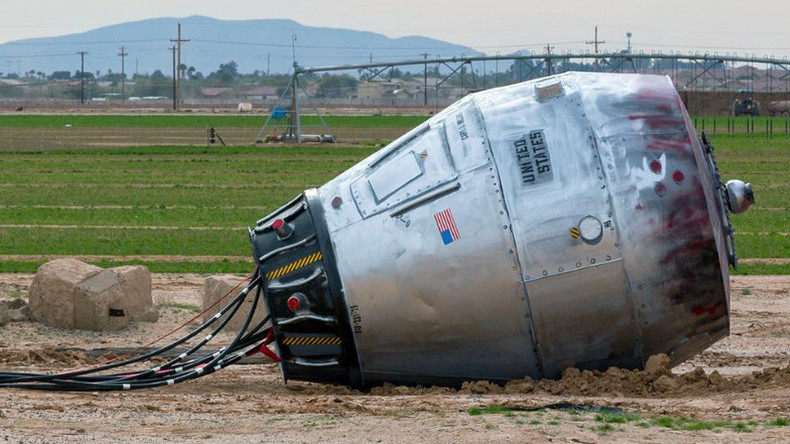 Road users in Arizona were left baffled after a mysterious 'space capsule' appeared alongside a busy interstate highway, with many worried commuters contacting authorities to investigate the peculiar sight.
With thoughts of a potential alien invasion gone wrong, concerned motorists contacted authorities in the city of Casa Grande to investigate the mysterious capsule, which had a parachute attached and 'United States and Capt. J. Millard' and an American flag printed on its side.
It proved however, that the capsule wasn't so puzzling after all, with the Arizona Department of Public Safety's investigation discovering it was in fact an art installation.
"It appears an artist got creative near Casa Grande and turned a cement truck drum into a space capsule! Caused a stir on #I10 this morning," Arizona police tweeted on Monday.
Artist Jack Millard renovated an "abandoned old rested-out cement mixer," turning it into a 'space capsule', and then added a little mystery to the highway commute.
"I just get these impulses to create," Millard told the Arizona Republic. "It's a glorified yard ornament."
Millard posted a video about the installation on the Voices Through Art Facebook page on Saturday. The artist converted the mixer at the site in the space of two days.
You can share this story on social media: