Cascading lava flow pours from Hawaiian volcano (TIMELAPSE VIDEO)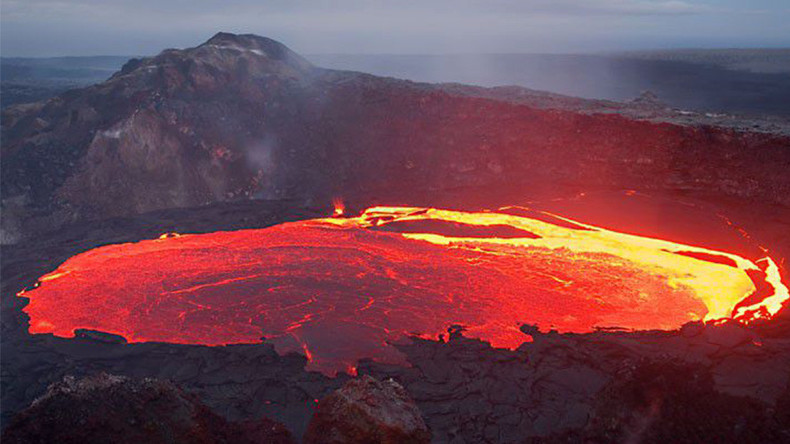 A stunning time-lapse video has captured an incredible glowing lava river cascading from the most active of Hawaii's shield volcanoes, Kilauea.
Filmed Thursday, the dramatic footage shows impressive amounts of molten rock flowing to the bottom of a cliff after traveling four miles along the volcano's ridge line.
READ MORE: Hawaii volcano 'fire hose' creates stunning clash between fire & sea (VIDEOS)
Captured by volcanic photographers Eppix Adventures Photography, the pahoehoe and a'a flows were snapped so close that the crew could "feel the heat" of the hot rock river.
The team also shared raw footage of the of the a'a lava tumbling down the steep slope of the Pulama Pali on the coastal plains of the Kilauea Volcano.
Kilauea Volcano, located on the southern part of the Island of Hawai'i, known as the Big Island, is one of the most active volcanos in the world, erupting constantly since 1983.
The volcano is undergoing one of the longest continual eruptions known on Earth, starting back in 1983. Molten rock has flowed right into the ocean over the decades, expanding and altering the island's coastline.
The US Geological Survey classed the volcano as on 'Watch' alert level with an 'Orange' aviation code on Friday, meaning the current eruption poses limited hazards and no threat to nearby communities.