Lame lover? You may be watching too much porn, study suggests
Published time: 14 May, 2017 18:05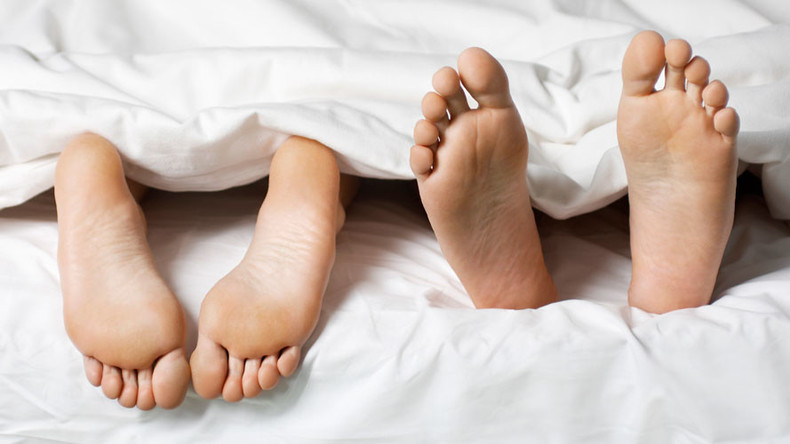 Time spent on X-rated adult movie websites may be impacting your ability to please real-life partners between the sheets, at least if you're a man, a new urology survey has suggested.
Researchers studying the impact of porn on users' physical and psychological health say they have found a correlation between the consumption of adult entertainment and sexual dysfunction.
At the 112th Annual Scientific Meeting of the American Urological Association (AUA) on Friday, researchers presented findings from two sexual function surveys that question the use of pornography by both men and women.
Analyzing a sampling of men who visited a urology department in San Diego, researchers reported that, of the 312 patients, 25 percent admitted to using pornography weekly on a regular basis.
Approximately 21 percent of the men said they watched porn three to five times a week, while 4.3 percent admitted to indulging in online adult entertainment more than 11 times per week.
Some 3.4 percent indicated that they favored masturbating to adult material over having sexual intercourse in real life.
According to a statement from the American Urological Association: "In evaluating men with sexual dysfunction ages 20-40, there appears to be a correlation between pornography use and sexual dysfunction in those who report a preference for masturbation to pornography."
The research, which was led by Dr. Matthew Christman of the Naval Medical Center in San Diego, also examined the pornography habits of women, reports Newsweek.
The majority (61 percent) of the 48 female respondents stated that they did not use pornography at all, while those that did reportedly used it for sexual pleasure "less than weekly." The urological research did not find any indication that porn affects women's ability to sexually perform.
"Visual stimulation will often increase sexual arousal in both men and women, but when the majority of their time is spent viewing and masturbating to pornography, it is likely they will become less interested in real-world sexual encounters," said AUA spokesperson and urologist Dr. Joseph Alukal.
"These studies suggest the issue may be trivial in women, but not so for men, and could lead to sexual dysfunction. Sex is half in your body and half in your head, and it may not be a physical component driving the behavior, but a psychological one," he explained.