1 in 5 are 'revenge porn' victims, study reveals
Published time: 8 May, 2017 11:45
Edited time: 10 May, 2017 07:04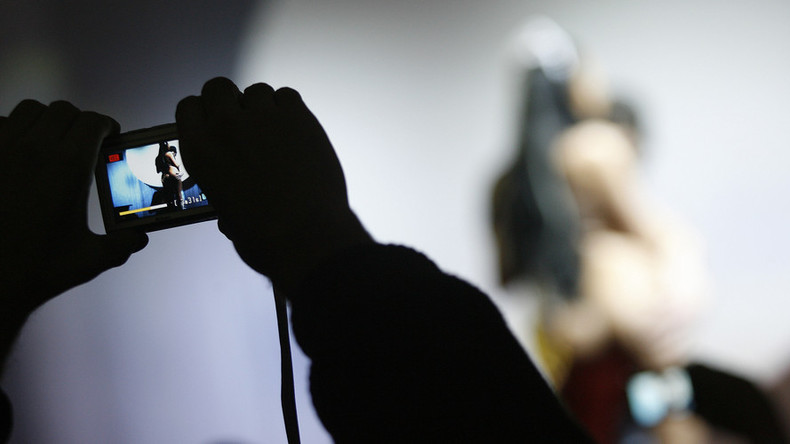 One in five Australians have been victims of 'revenge porn,' according to a study. Men and women are almost as likely to be victims – but those within marginalized groups are at a greater risk.
A total of 4,300 people aged 16 to 49 were surveyed in the study by RMIT University and Monash University. Some 20 percent of those involved had sexual or nude images taken of them without consent, 11 percent had the images distributed and 9 percent were threatened with them being shared.
"Our survey only captured those victims who had become aware their images had been distributed, whereas some victims may never discover that their images have been taken and distributed, particularly if they are circulated on sites located on the dark web," Dr Asher Flynn from Monash University said in a statement.
The breakdown of those surveyed showed that 22 percent of women and 23 percent of men were likely to be victimized, with the majority of perpetrators being male. Women were more likely to be victimized by a partner or ex-partner and to have a stranger take a non-consensual image of them.
"This isn't just about 'revenge porn' – images are being used to control, abuse and humiliate people in ways that go well beyond the 'relationship gone sour' scenario," Dr Nicola Henry from RMIT said.
One in two indigenous Australians reported being affected by the abuse, while the same rate was also evident in people with disabilities.
36 percent of lesbian, gay or bisexual people were likely to be victims, compared to 21 percent of heterosexuals. The abuse was also found to be more likely amongst teenagers, with one in three 16 to 19 year olds reported to have been victimized.
80 percent of victims reported psychological distress from the ordeal, with 46 percent fearing for their safety.
The new study recommends reforms including improved support services for victims and making image-based abuse a crime under federal telecommunications law. Currently only the states of Victoria and South Australia have laws addressing it.
"Revenge porn" has plagued the US military in recent months, after a Facebook group was discovered in which marines shared images of female marines without their consent, with some being identified with their name and location.
The page was taken down but the images reappeared on anonymous message boards online. In April, the images were reportedly being sold on the dark web.
READ MORE: Marines United nude photos move to dark web amid ongoing military scandal – report