Circus lion savages tamer as horrified audience flees arena (GRAPHIC VIDEO)
Published time: 9 May, 2017 16:26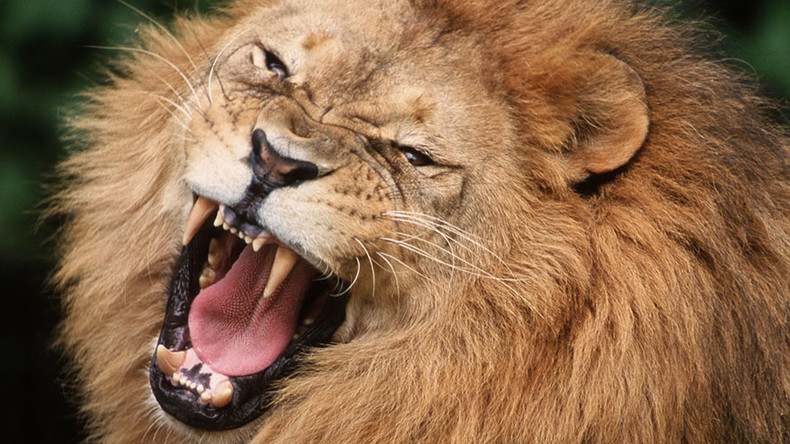 Shocking footage has captured the moment a lion attacked its tamer, grabbing him by the neck and dragging him around a cage in front of terrified children at a French circus.
The 220kg (485lb) lion attacked tamer Steeve Loberot, and released its grip on his neck only when his wife sprayed a fire extinguisher into the cage, distracting the lion. Loberot then stumbled out of the enclosure to safety.
He was airlifted to hospital after suffering puncture wounds to his head, necks and legs and underwent a five hour operation, according to the Le Courrier Picard newspaper. It's unclear at this stage if the lion will be used in any future performances.
Despite earlier reports that the lion would be put-down as a result of the attack, the event organizers, Buffalo Circus, have refuted this allegation.
In a message to "the haters" on Facebook, the circus wrote "the lion was not euthanized and there is no question it will be. Don't be fooled by unscrupulous journalists who have made the assumption."
The 1:07 minute video – geolocated to Amiens area, the city where the injured tamer was hospitalized – was uploaded to Facebook by Sevda Binici on Sunday.
It has so far been viewed more than 143,000 times. Roughly 100 people were reportedly in attendance during the family performance at the Buffalo Circus in Doullens, northern France.
The details of the incident were corroborated by French media, who link to the video. RT has collaborated this video as the original source.