Kickass Torrents blocked in Australia by federal court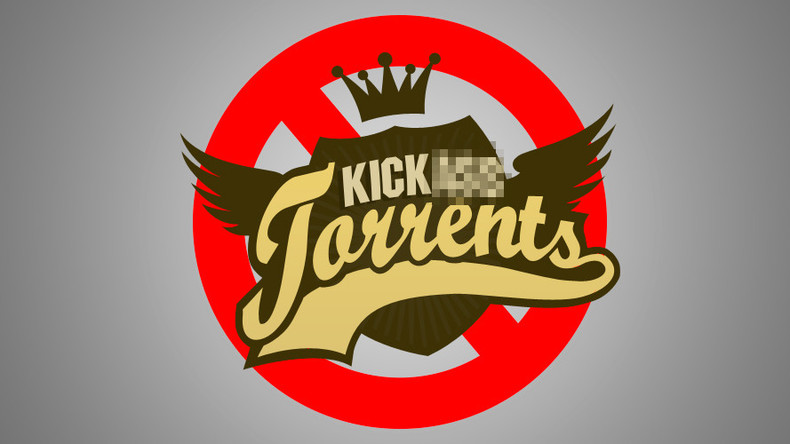 The Federal Court in Australia has ordered internet service providers to block users from accessing several domains of the popular website Kickass Torrents.
A request to block the offending domains was lodged in May 2016 after the Australian government passed new laws relating to torrent websites in 2015.
"It appears to me that the operator of the [Kickass Torrents] website has taken steps to avoid proper engagement on the question of copyright infringement," Justice Stephen Burley said of the tongue-in-cheek responses received by the plaintiffs' legal team when they attempted to contact Kickass Torrents (KAT) employees.
Music industry corporations Sony Music, Universal Music, Warner Music and J Albert & Son lodged the legal complaint, arguing that such websites showed "complete disrespect for music creators and the value of music."
Australian internet service providers (ISPs) now have 15 days to "take reasonable steps" to block the domains under the court ruling, which will last for three years. However, the court also ruled that the music companies must pay the ISPs' costs for implementing such changes.
The Australian ruling follows the shuttering of the original KAT website by the US Department of Justice, but goes one further by targeting mirror websites of the popular torrents website.
"The large number of monthly visits to the KAT website indicate that the infringement facilitated by the KAT website can be described as flagrant and reflect[s] an open disregard for copyright on the part of the operators of the KAT website," The Sydney Morning Herald cited Burley, the presiding judge, as saying.
The Federal Court ordered ISPs to block other torrent websites in December, including The Pirate Bay, Torrentz, TorrentHound, IsoHunt and SolarMovie following a claim by Foxtel and Village Roadshow.
"Online copyright infringement is a serious issue. We support flexible, fair and workable approaches to reduce online infringement and protect intellectual property," said a spokeswoman for Telstra telecommunications group.
While the two recent successes for the recording and film industries set a precedent which will likely expedite future cases, the victories can largely be seen as both hollow and short-lived in light of the fact that each new mirror site must have an individual blocking order imposed for ISPs to take action.
The Australian judiciary will have to keep pace with tech-savvy torrenters who have shown time and again that they are extremely adaptable to such challenges and can simply roll with the legal punches.
Indeed, Justice Burley himself recognized the futile nature of attempting to stop torrenting:
"The online location provides explanations for how to use the site, how to upload content for other users to download by means of the BitTorrent protocol, and provides a mechanism for users to request that particular content be uploaded and made available free of charge."