Who's your daddy? Woman sues hotel to reveal identity of son's father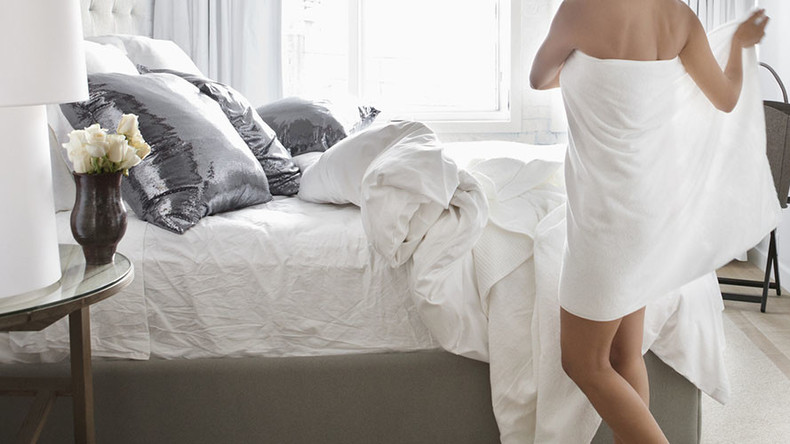 A woman has sued a German hotel chain for failing to disclose the name of the anonymous man who fathered her child following a three-night affair.
The affair took place in the summer of 2010 in a hotel in the Bavarian city of Halle. Nine months later the unidentified woman gave birth to a son named Joel.
The woman is convinced that her mysterious companion, reportedly a male escort, is the father of her 7-year-old son.
The mother has one clue. Her companion's first name is Michael – although that could be a fake name he gave to hide his real identity.
The woman decided to ask the hotel chain to provide Michael's full name and address, so she could track the potential dad down and make him cough up child support.
However, the hotel argued that it was under no obligation to provide such details, adding that during the three-night romp there were four guests with reservations bearing the first name Michael.
As the woman couldn't provide any other clues as to the identity of the would-be father, the hotel said they could not properly identify the man and refused to provide details of the four men named Michael.
Following the hotel's refusal to divulge the information, the woman took her case to court but to no avail. The court rejected the woman's claim that the hotel was responsible for providing her with details that would establish the identity of the father.
Each of the four men staying at the hotel named Michael had a right to "control their own data and protect their own marriage and family," according to a press release issued by the court.
Furthermore, the Munich District Court decided that the woman's lack of detail raised the risk of personal data "simply being released at random," and that is was not "certain that the Christian name is indeed the name of the man in question."
The Munich Appeal Court decided not to review the case which is now closed.
READ MORE: 'You are my son': Diego Maradona's love child joins family in Buenos Aires