Surfer missing for 32 hours found floating off another country's coast (VIDEO)
Published time: 2 May, 2017 15:29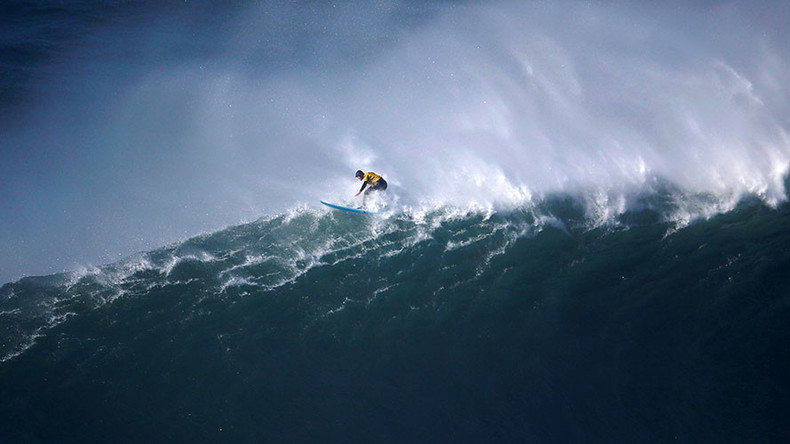 A surfer missing at sea was rescued off the coast of Northern Ireland, 32 hours after he set off to catch some waves in Scotland. Matthew Bryce is in a stable condition following the ordeal, his thick wetsuit credited with keeping him alive.
The 22 year old from Glasgow drifted 21km (13 miles) from the Argyll coast after entering the water at Machrihanish beach near Campbeltown at 11:30am on Sunday. After his family raised the alarm the sea and shore were combed in a search involving RNLI (Royal National Lifeboat Institution) lifeboats and coastguard rescue helicopters.
He was eventually pulled from the water at 7:30pm on Monday, leaving his surfboard – that had kept him afloat – behind in the Irish Sea.
"He was kitted out with all the right clothing including a thick neoprene suit and this must have helped him to survive for so long at sea. He is hypothermic but conscious and has been flown to hospital in Belfast," Dawn Petrie from Belfast Coastguard Operations Centre said in a statement.
Speaking to RTÉ Petrie added that Bryce "did the right thing by staying with the surfboard, so that gave him buoyancy. It also meant that he wasn't physically in the water as much as he would be if he'd just been a swimmer," he said.
Conditions in the Irish Sea at the time were described as "fairly benign."
In a statement from Bryce, he said that he is receiving treatment and thanked those involved in his rescue. "For now, I am not facilitating any interviews as I am exhausted. Please respect the privacy of myself and my family at this time as I recover."
He did not say if he planned to go surfing again.