Not my type: Dubai becomes first city in the world to get its own font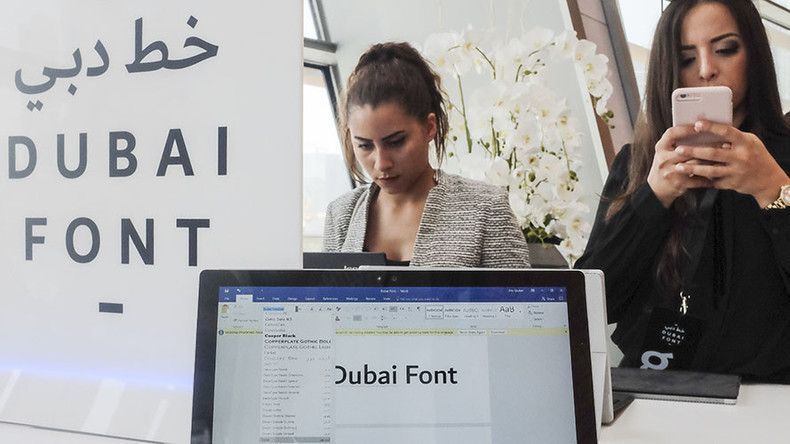 Not content with having the tallest building in the world, Dubai can now lay claim to being the first city to have its own font. Government institutions have been directed to use the font described as "a pathway to unexplored avenues of expression."
Launched Sunday, the font was the product of collaboration between the Dubai Government and Microsoft. Created for both Latin and Arabic script, the font was "designed to unite the world through the power of expression" according to a press release.
"The launch of the Dubai Font to the world is a very important step for us as part of our continuous efforts to be ranked first in the digital world" Sheikh Hamdan Bin Mohammed Bin Rashid Al Maktoum said at the launch, urging all government entities to use the font in an effort to guarantee its success "on a local and global level."
The hashtag #ExpressYou is being used on Twitter in an effort to publicize the font, which is available in 23 languages.
Home to the Burj Khalifa, the world's tallest skyscraper, as well as the world's largest mall with its own aquarium, Dubai has turned to technology in recent years to widen its appeal.
In February, the Roads and Transport Authority announced that passenger-carrying drones would be operating in the city's skies by July.
READ MORE: Taxi drones set for July launch of passenger service over Dubai (VIDEO)
Last year, a unique government post entitled Minister of State for Happiness was created in the United Arab Emirates. According to the Crown Prince, the role would "align and drive government policy to create social good and satisfaction."