New United Airlines policy offers $10k compensation for forfeiting seat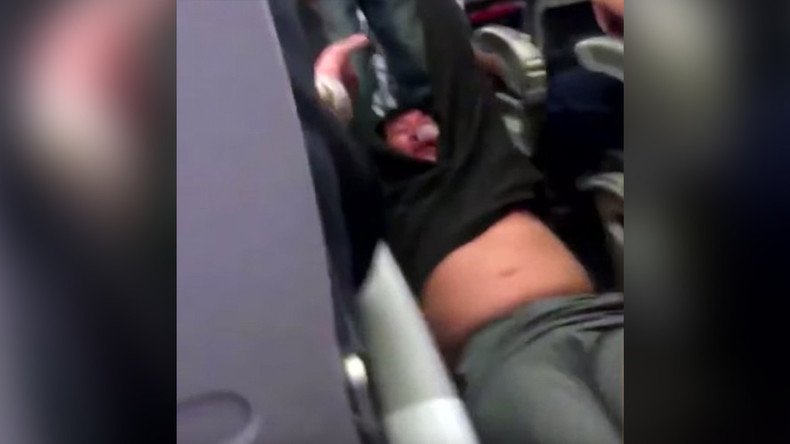 United Airlines will offer up to US$10,000 compensation to passengers who voluntarily give up their seat when a flight has been overbooked. The new policy comes weeks after a man was dragged from one of the company's planes, sparking a PR disaster.
The company has also vowed to reduce its level of overbooking, insisting that customers already seated give up their spot only in cases where passengers' safety and security is at risk.
David Dao was forcibly removed from a United Airlines plane by three Chicago aviation police officers on April 9 after the airline overbooked the flight. Disturbing footage of the man's ordeal went viral, resulting in widespread condemnation of the airline.
Dao suffered a "significant" concussion, a "serious" broken nose and lost two front teeth in the ordeal, according to his lawyers.
United has since reviewed the incident and published an action report, detailing "10 substantial changes to how it flies, serves and respects its customers."
"We can never apologize enough for what occurred and for our initial response that followed. United Airlines takes full responsibility for what happened," reads the opening statement of the report.
United Airlines CEO Oscar Munoz was criticized for his initial apology which described the violent removal as simply an effort to "re-accommodate" passengers. However, he followed it up with another apology after the company's stocks took a nosedive – at one point dropping by over $800 million.
Munoz has described the overhaul of policy as a "turning point" to becoming a "more customer focused airline."
"Every customer deserves to be treated with the highest levels of service and the deepest sense of dignity and respect.
Two weeks ago, we failed to meet that standard and we profoundly apologize. However, actions speak louder than words. Today, we are taking concrete, meaningful action to make things right and ensure nothing like this ever happens again."
United's revised policy to increase the compensation to as much as $10,000 for customers willing to volunteer to take a later flight will come into effect on April 28. Passengers on Dao's flight were offered only $800 in travel credit plus the cost of meals and hotel accommodations for the evening.
READ MORE: Giant rabbit dies mysteriously on board United Airlines flight
The move follows the example of Delta Airlines who changed its incentive policy earlier this month to offer up to $10,000 to passengers who give up their seats.
The United scandal has also prompted Southwest Airlines - the US airline with the highest forced bumping rate, to review its policy. The company announced, Thursday, that it will stop overbooking flights "very shortly."
United has already implemented aspects of the new policy, including limiting use of law enforcement officers to safety and security issues and requiring all crew members traveling for work to book in at least 60 minutes before departure.
The company will also provide annual ongoing training for employees to help them deal with difficult situations, beginning in August.
You can share this story on social media: