Stinging the pain away: Cuban man treats ailments with bizarre scorpion method (VIDEO)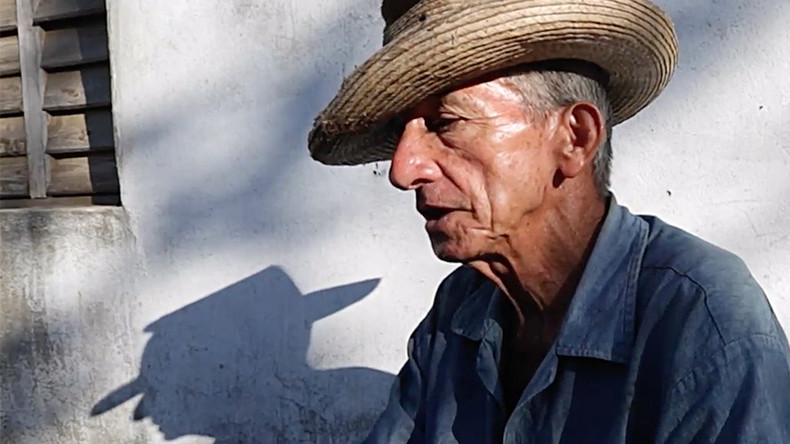 Cuban farmer Julio Casanas discovered by chance that the pain he had in his body decreased after a scorpion stung him there. Ever since, he has been treating aches by having one sting him.
Watch the man demonstrate his alternative pain treatment in this video at his picturesque farm in Los Palacios, in the western province of Pinar del Rio.
"I put the scorpion where it hurts: if my knee hurts, I put it on the knee, if it my elbow hurts, I put it on the elbow," said the farmer, who revealed that he lets the scorpion set its stinger into his limbs "every 15 or 20 days, according to [when] the pain [occurs]," Casanas explains.
Toxins from scorpions can be used to treat autoimmune disorders such as rheumatoid arthritis, inflammatory bowel disease, and multiple sclerosis.
READ MORE: Radiotherapy or road trip? 90yo granny chooses travel over treatment
The ones that are used in the pharmaceutical industry are collected from the wild in Pakistan.
Scorpion venom in large quantities costs a pretty penny, and farms are illegal. In 2007, The Wall Street Journal reported that scorpion venom cost roughly $39 million for just under four liters.