Radiotherapy or road trip? 90yo granny chooses travel over treatment
Published time: 1 Mar, 2016 11:56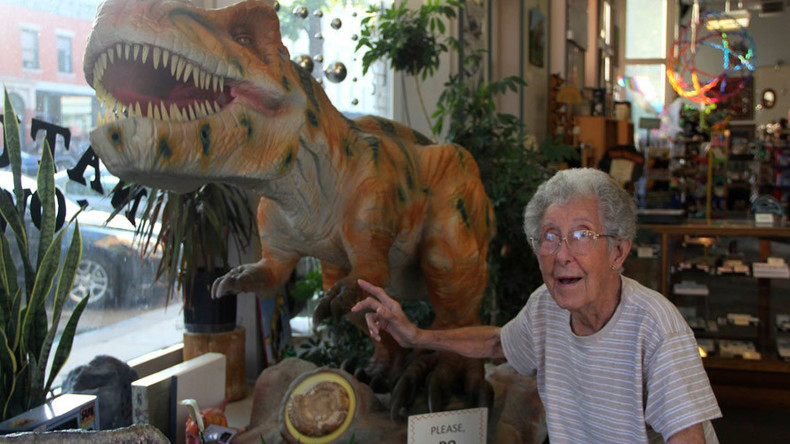 Faced with a grueling treatment regime for cancer, a 90 year-old woman from the US State of Michigan decided to swap radiotherapy for the road and let adventure be her medicine.
"Nothing behind me, everything ahead of me, as is ever so on the road."
― Jack Kerouac, On the Road #Kerouac

— M. Matheson (@Mikeyznsacto) January 19, 2016
Armed with an RV, trusty dog, and some enthusiastic family members, she left her happy home and hit the rowdy road for six months to see what she could find out.
And she's feeling a whole lot better for it.
The story begins not long after Leo, Norma's husband of 67 years, died in a medical hospice last year.
Two days after his passing, Norma was in hospital learning about treatment options for the large, likely-cancerous mass found on her uterus.
Weighing just 101lbs (46kg) and standing less than 5 feet (152cm) tall, she faced surgery, radiation, and chemotherapy.
When asked how she would like to proceed, Norma said "I'm 90 years old, I'm hitting the road."
While Norma recollects on her days listening to conservative radio host Paul Harvey with her husband, her trip had more of a hippie, beatnik vibe - exploring alternative medicine traditions and indigenous ceremonies - as well as America's iconic sites.
Starting in August, her crew saw Mount Rushmore, New Orleans and Roswell, all documented on her Facebook page, which has made her a minor celebrity.
Norma credits the book Being Mortal: Medicine and What Matters in the End by Atul Gawande as inspiring her decision to shun medicine for travel. The book examines the role of medicine in death conflicting with the human spirit.
Six months after hitting the road, she is pain-free and has reduced signs of cancer.
Norma said she was both surprised and delighted by her newfound fame and is "pleased to know that I can be an inspiration to so many", speaking to the Good News Network.
This is Mojo, he just returned from winning big in Las Vegas at the High Rollers Reigning Classic. Isn't he a beauty? btw Morgan Greene, we have been thinking about you a lot here at Morgan Stables!

Posted by Driving Miss Norma on Tuesday, October 13, 2015